This article will show you how to create a working schedule for a staff member on the Staff Rosters screen.
 Using PhorestGo?
This article is for Phorest desktop. If you're looking to schedule a staff member's roster using the Phorest Go app on your smartphone or iPad, click here.
Video: Schedule a Typical working week
Step-by-Step Guide
Go to Manager > Staff Rosters, then click the + symbol on an empty space to create a shift, or single-click an existing shift to edit it.

 New Staff Member?
If you have only just added the staff member to your Phorest system, you may need to restart Phorest before you can see them on this screen.
Set the shift start and end time in the From and To fields, then choose if you would like to Repeat this shift. When you're done, click Save to finish.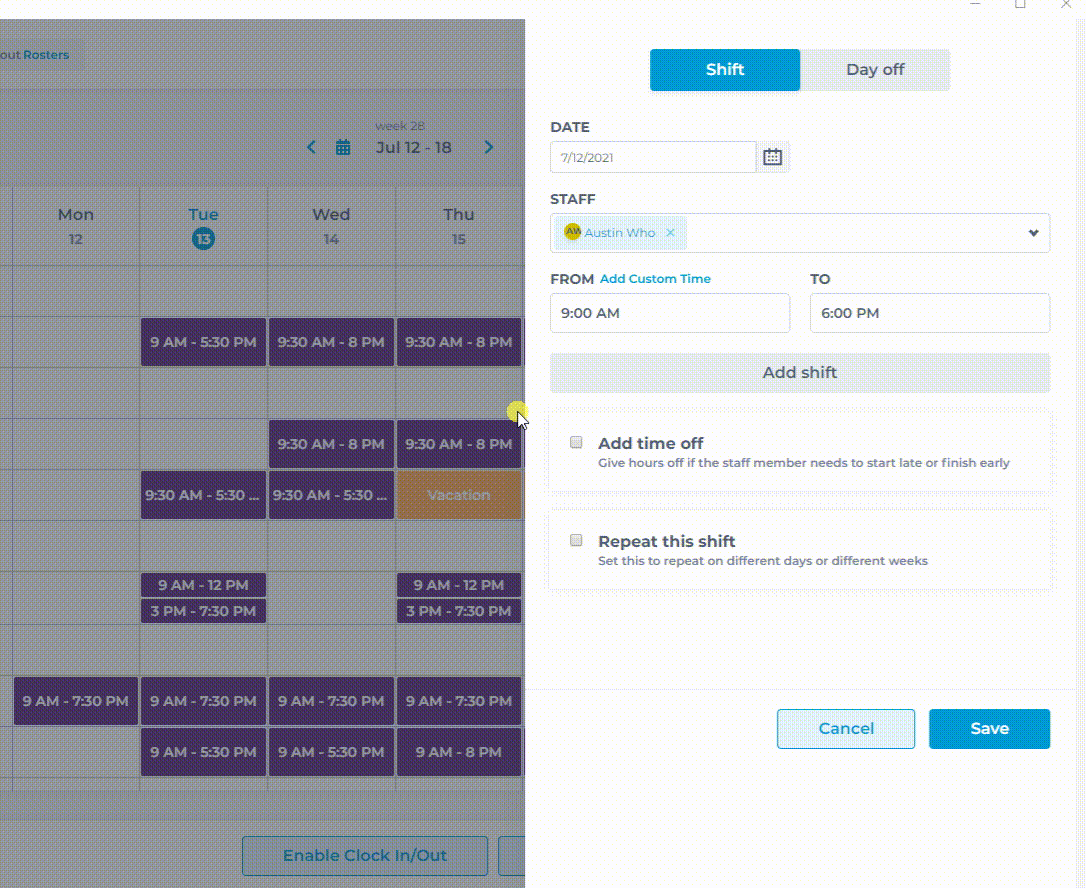 Note: If you have added a new staff member but they are not appearing on the roster, you may need to restart Phorest for them to appear.
You may also be interested in...