This article will show you how to create custom time variables when scheduling staff rosters.
Go to Manager > Staff Rosters, and single-click on the shift you wish to edit.
Edit the shift as you need to, then click the Save button to finish.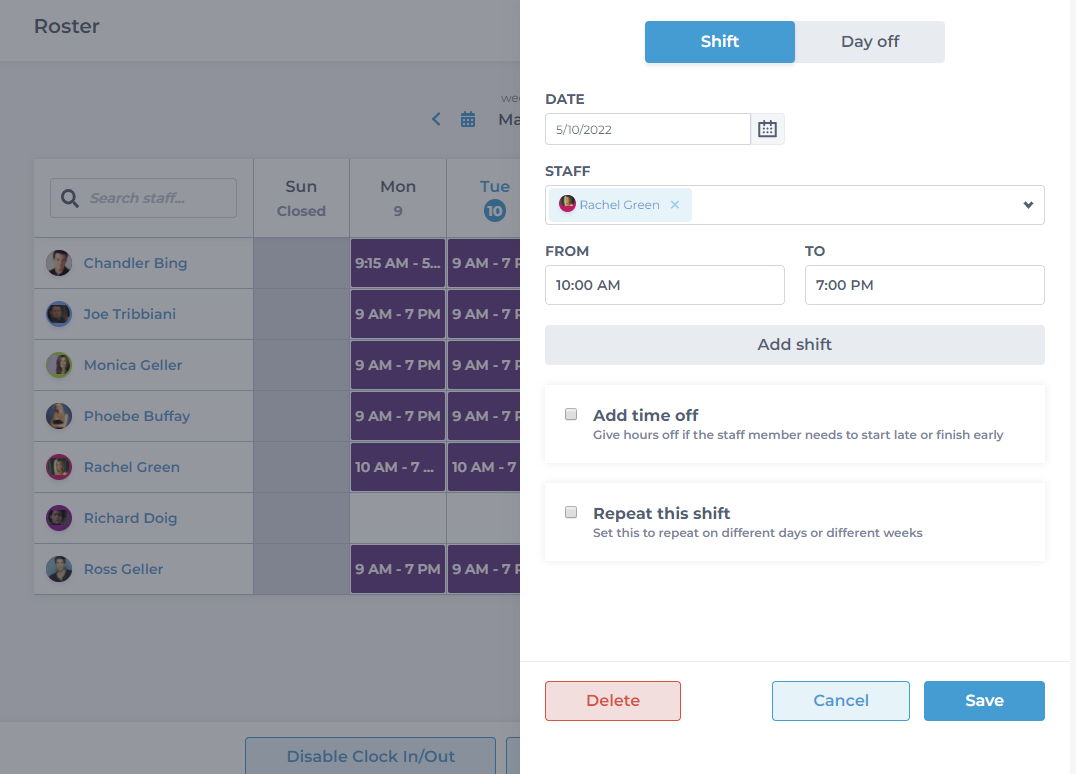 The From and To times will automatically be displayed in 30-minute increments by default, however, you can specify another time by manually entering a time into the relevant field.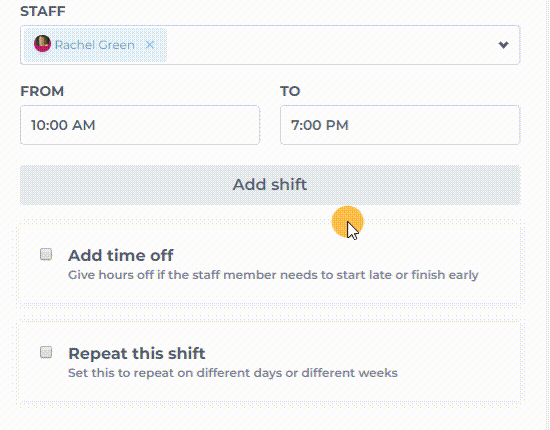 Repeating the Shift
If you need the schedule to repeat in to the future, you can use the Repeat this shift option to do that.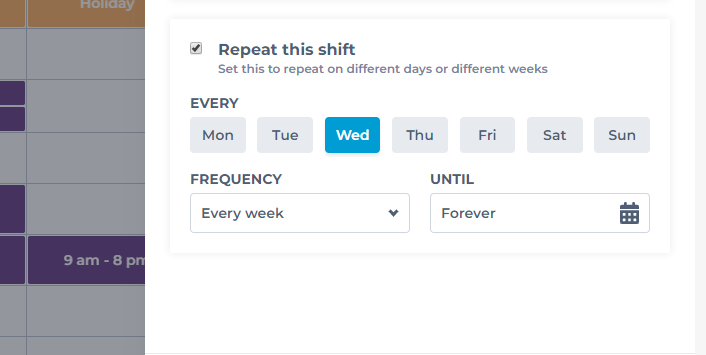 Note: The time format is displayed in 12-hour time. Even if you remove the am/ pm and enter the 24-hour format your roster will still revert to display as 12-hour am / pm.