This article will show you how to install and configure your Epson TMT-88V Receipt Printer to work with Phorest.
Download and Install the Driver
First, make sure to have your receipt printer powered on and connected.
Next, download the Driver - APD_500_T88V_SCWM.zip file from the following link http://bit.ly/2y3F6Xc. Once download, extract the files and run the APD_500_T88V.exe file to start the installation.
Once the program is installed, run it. In the settings screen, choose the settings as shown in the image below, then click Next.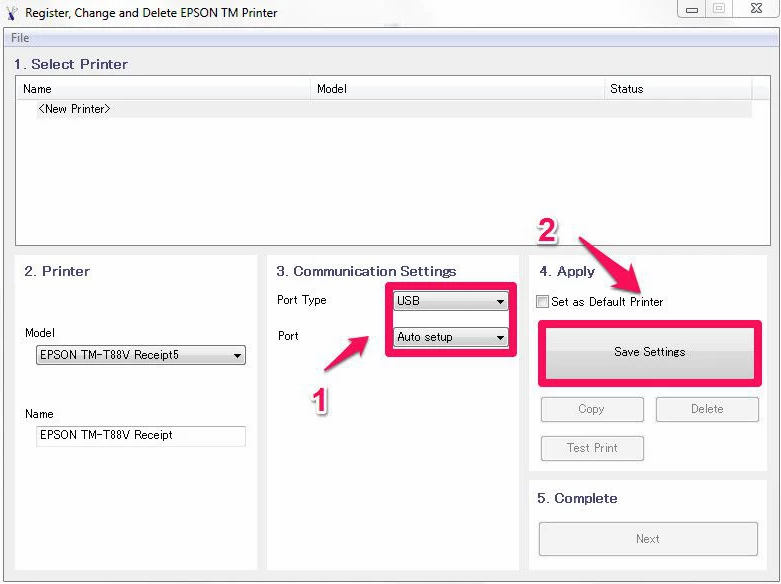 The printer should now successfully be installed, and it's time to start the configuration.
---
Install the Virtual Port Driver & Assign a Port
Next, go to the same link http://bit.ly/2y3F6Xc and download the TMVirtualPortDriver830b.zip file. Extract and run the file. In the Virtual Port Assignment Tool, select any COM port that's not currently in use then click Assign Port. You should see the TMT-88V printer on the next pop-up screen. Select it and click OK.
Note: Remember the port number that you assigned, as you'll need this in the next step.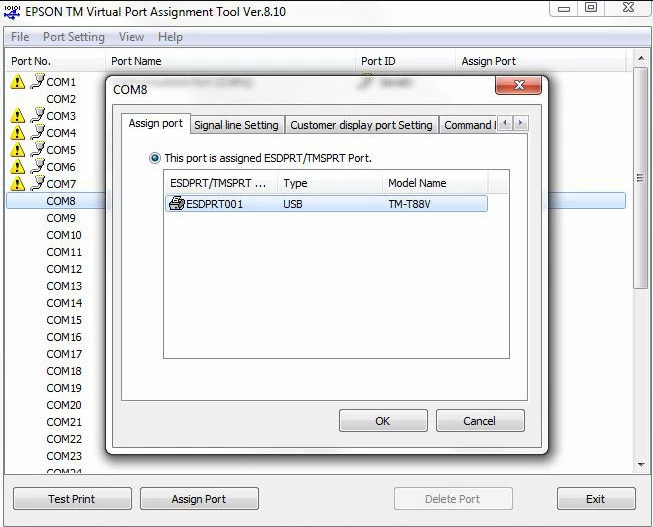 ---
Configure the Printer in Phorest
Next, Open Phorest, and go to Manager > Settings > Point of Sale > Device.
In the Attached dropdown, choose Direct.
In the Model dropdown, choose Epson TM-T88IV
In the Port dropdown, choose the COM port you assigned earlier
Under Purchase Receipt Mode choose either On (meaning every purchase will print a receipt) or Optional (meaning you'll get an on-screen prompt asking if you'd like to print a receipt).

Once you've selected the above, click Test to print a test page. If the test page prints successfully, click Save to finish. Your receipt printer is now connected to Phorest.