This article will show you how to connect your Phorest financial data with your Xero or QuickBooks Online account.
Note: This feature is currently only available in the US, Ireland, and the UK, but will be available in other regions soon.
In this Article
Setting up the Integration
Go to Manager > Integrations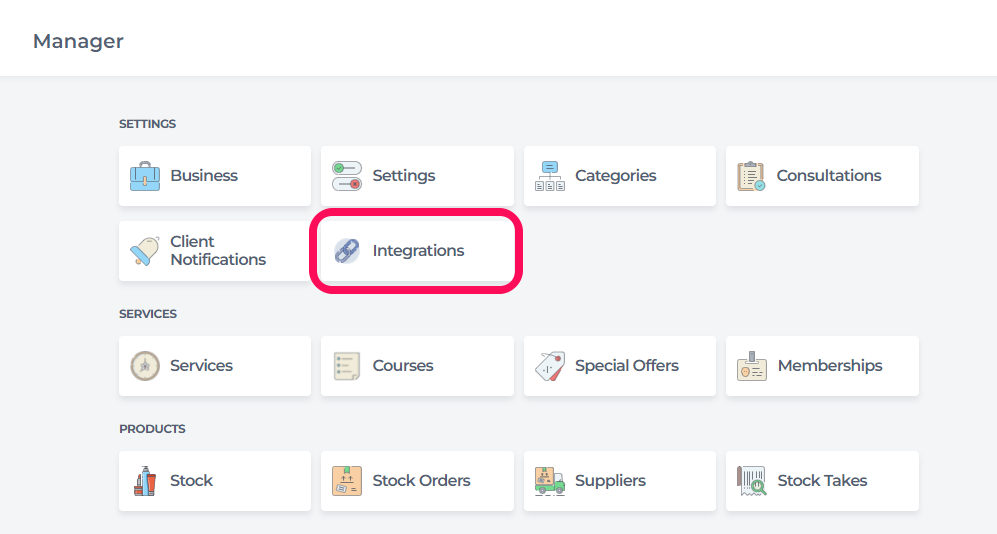 Next, choose either Xero or QuickBooks, then click Manage Integration to begin the setup. The setup configuration will open in your internet browser.
Only QuickBooks Online is supported. QuickBooks Desktop is not supported.
Choose the business setup type that applies to your Xero or QuickBooks configuration.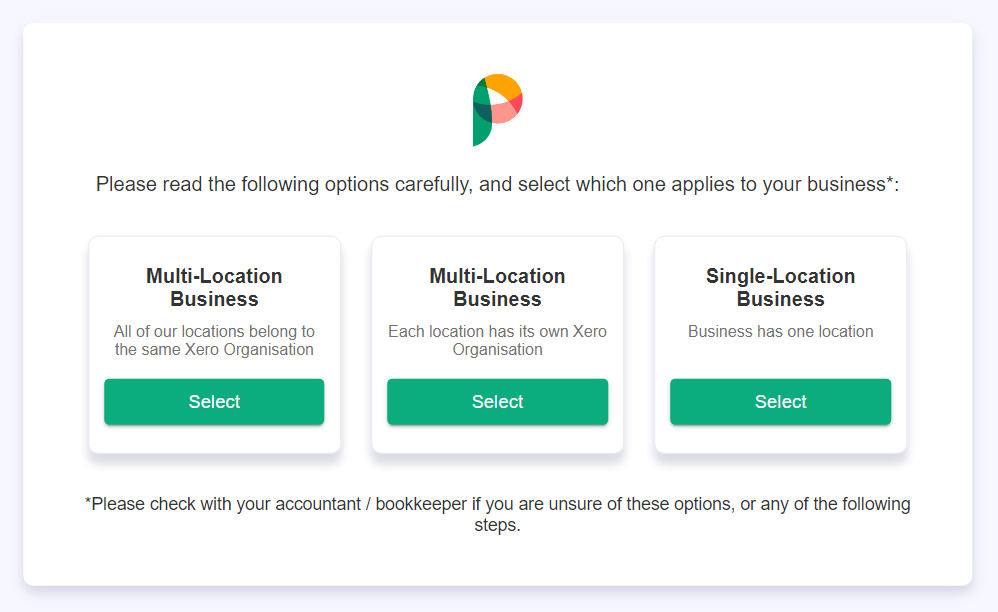 If you're not sure which option to choose, please check with your accountant/bookkeeper.
The integration will prompt you to log into your Xero or QuickBooks account, then connect with Phorest and verify the connection. This will take a few minutes to complete. Please do not close this window while the connection is being verified.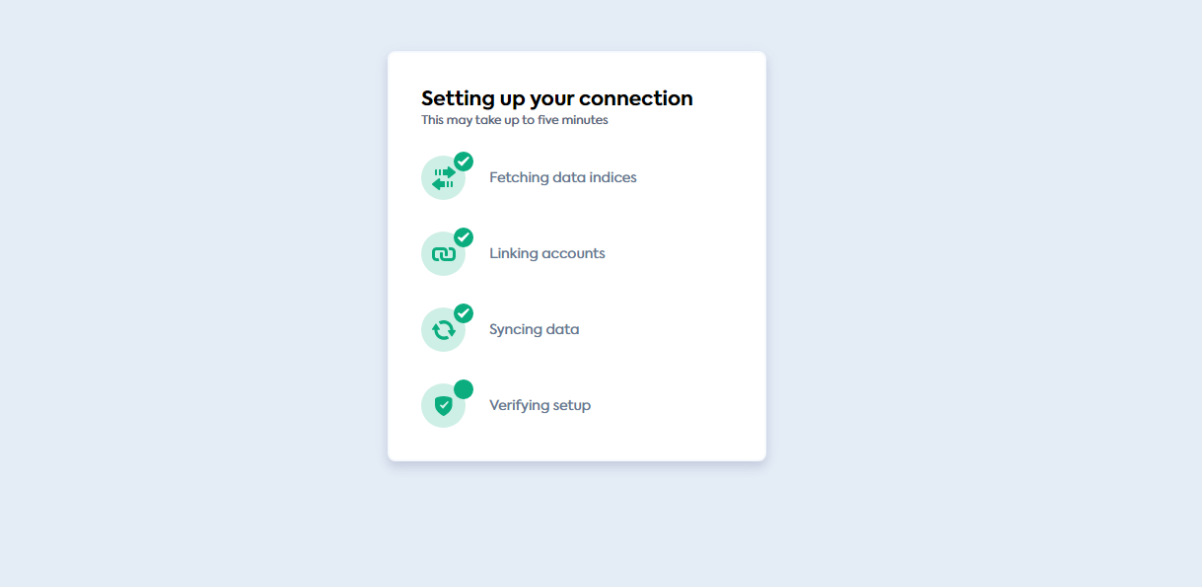 Continue the setup process, and map each field to its related account in Xero or QuickBooks.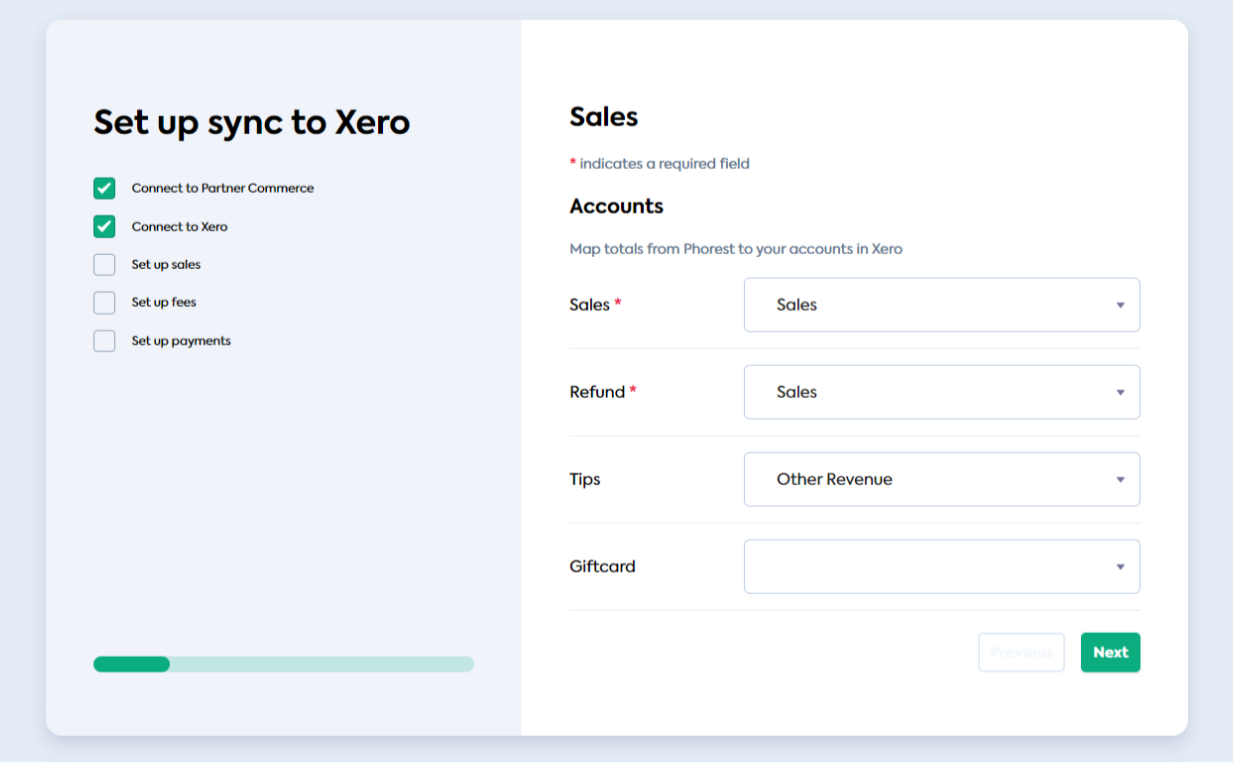 Note: It is important to map all fields that are relevant to your account, even if that field does not have a red asterisk * beside it. If data exists in the sync and it is not mapped to a relevant field, the sync will fail.
---
Initial Sync & Data Sync Schedule
 Initial Data Sync
Once you've mapped all fields and completed the setup process, the integration will instantly attempt to sync the financial totals from the previous day to your Xero or QuickBooks account in order to verify the setup was successful.
This process can take a few minutes so please be patient. Once the process is complete, you will see a Success message on-screen. It is encouraged that you check your Xero or QuickBooks account after this to verify the data has synced.
 Continuous Data Sync
Your Phorest data will sync to your Xero or QuickBooks account automatically at 1 am every night. Your Phorest software does not need to be open for this to happen.
---
Managing the Integration
You can manage the integration at any point, including mapping to new accounts in QuickBooks, adding new Phorest components, or switching off the integration if you choose, by going to Manager > Integrations > Select the Xero or QuickBooks > Manage Integration.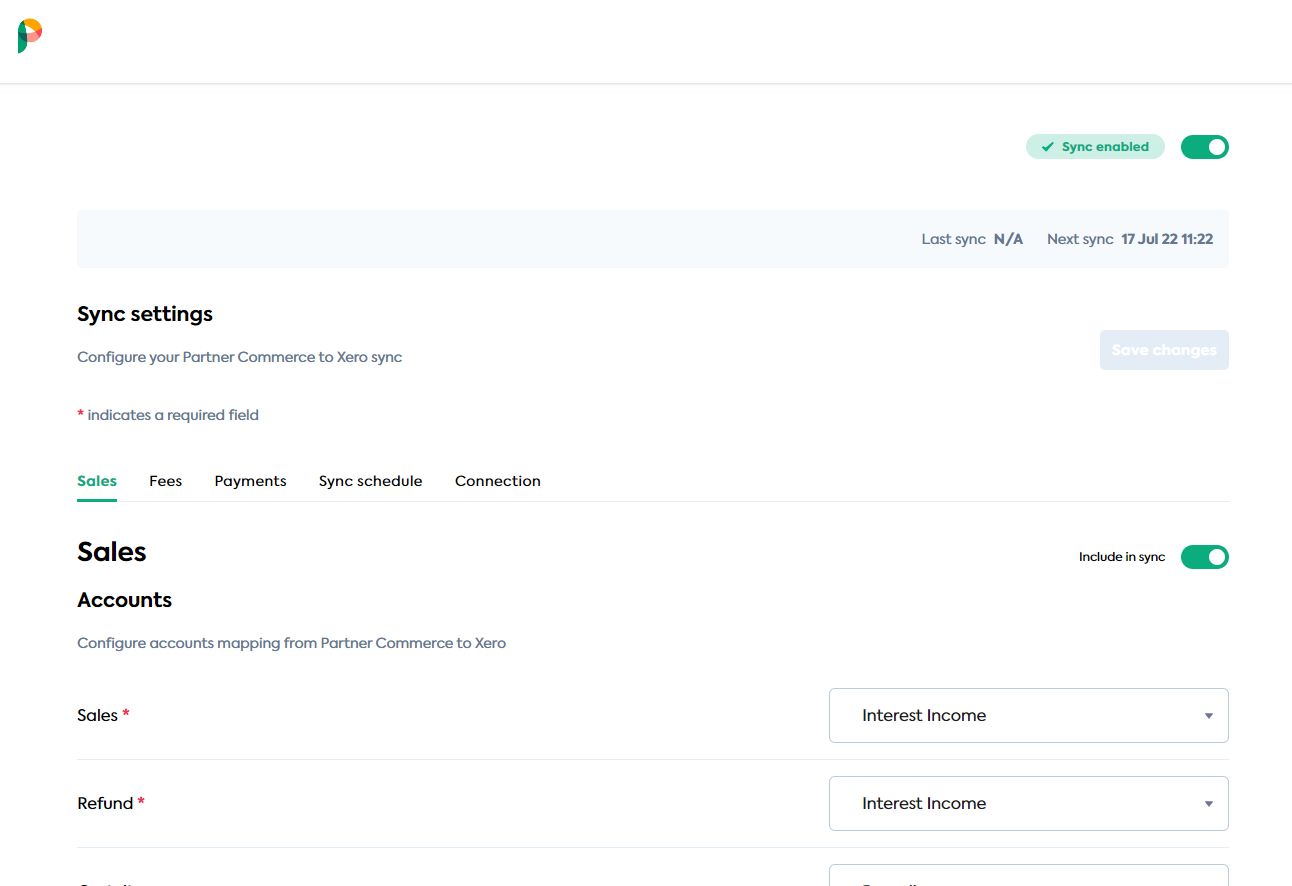 ---
Custom Payment Types in Phorest
If you use any custom payment types in Phorest that you created yourself, it's important to note that the data for all custom payment types will be combined together when it is passed into Xero or QuickBooks.
However, we are currently working on updating this so these payment types are separated in the future.