This article will show you how to install your ZanPrint ZN890 receipt printer and how to configure it to work with Phorest.
Installing the Receipt Printer
To begin, connect your printer to your computer using the USB cable included, then power it on.
Next, run the XPrinter Driver Setup software that came on a disc with your receipt printer. If you don't have the disc or do not have a disc drive on your computer, you can download the software at the bottom of this guide.
Follow the installation instructions, then check the Launch XPrinter Driver box at the end of the installation and click Finish.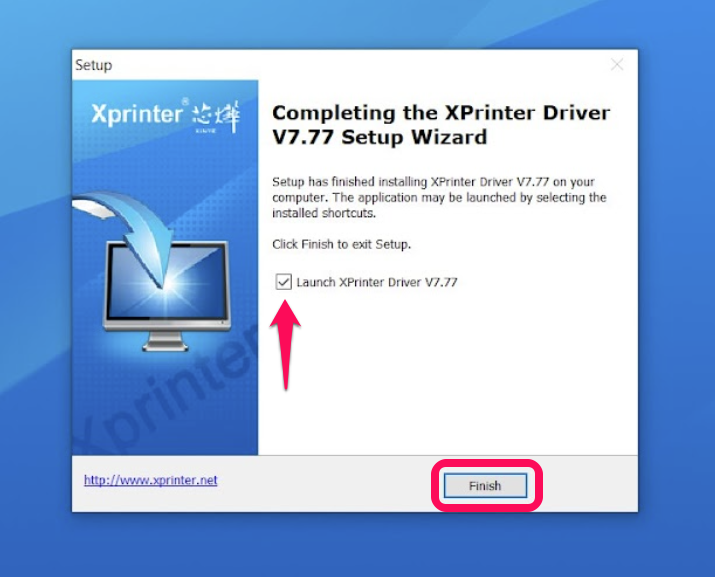 Choose USB as the Printer Interface > XP-80 as the Printer Series > Click Install Now.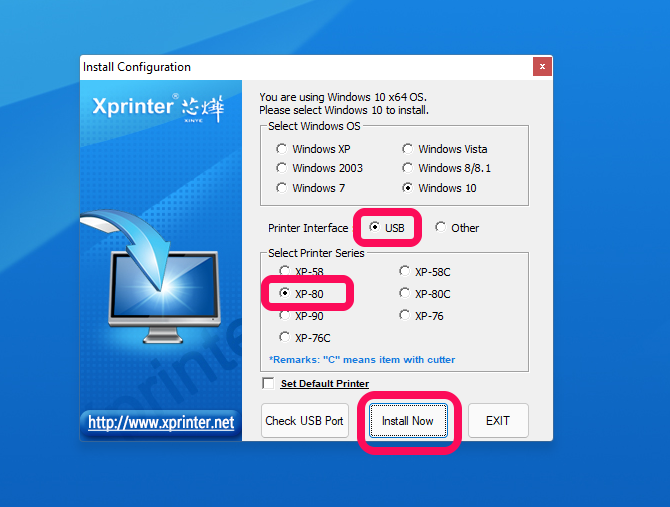 After the installation completes, open the Control Panel on your computer by pressing the Windows Key on your keyboard, then type Control Panel and click it.
Click View devices and printers.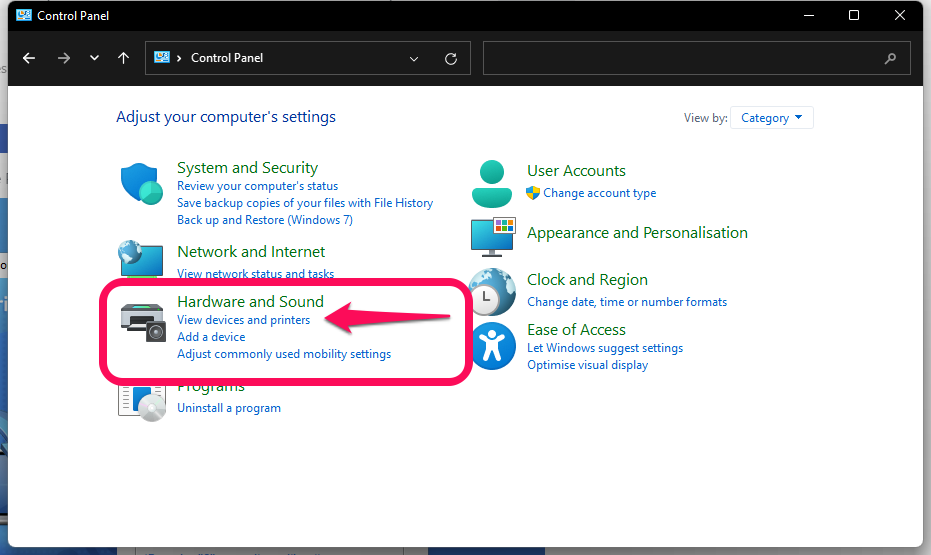 Right-click the XP-80 printer, then click Printer properties.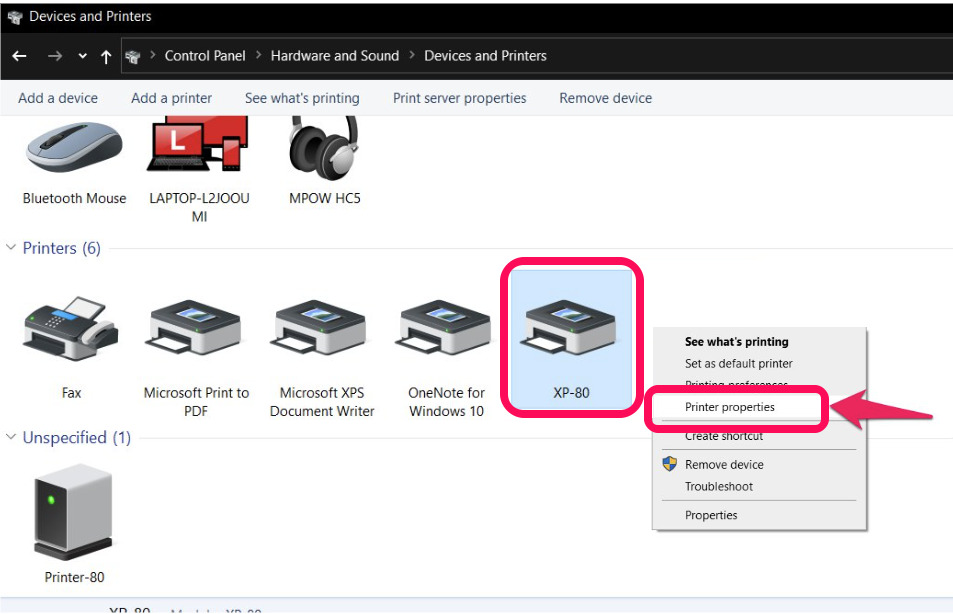 Go to Device Settings > Select Cash Drawer #1 After Printing in the Cash Select drop-down menu.
Note: This option may not appear if you don't have a cash drawer. If the option doesn't appear, skip this and move to the next step.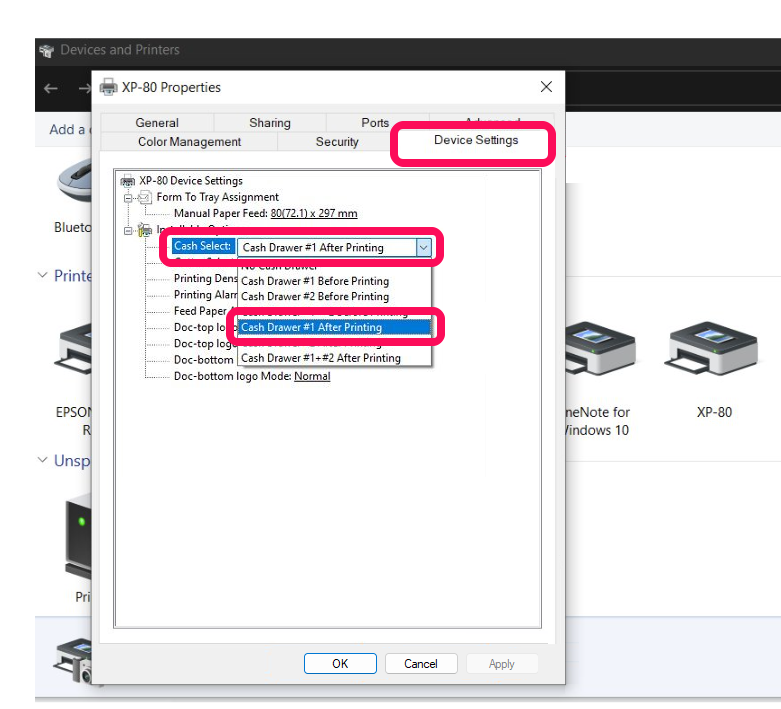 Then change the Cutter Select setting to Report[Cut] > Click Apply > Click OK.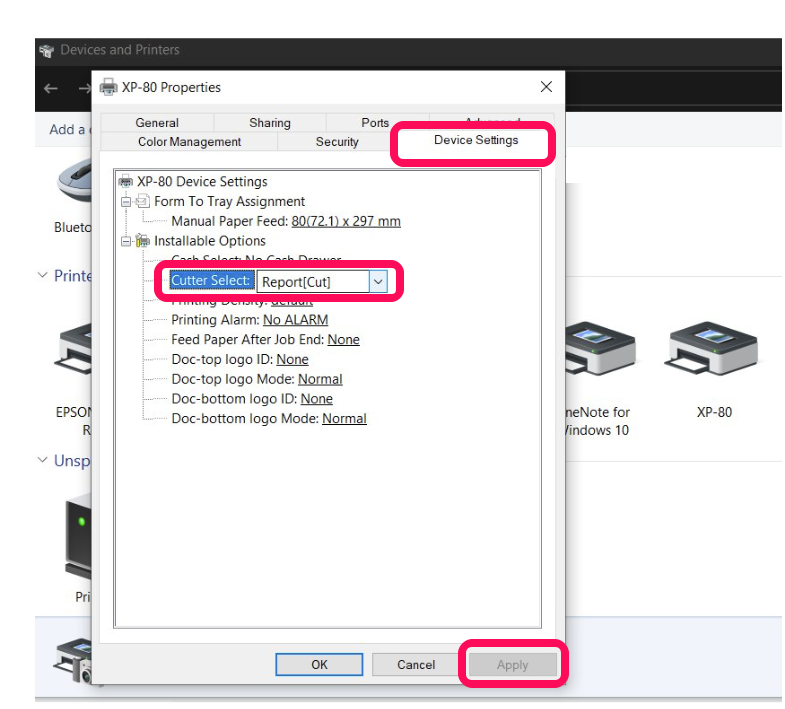 ---
Configuring the Printer in Phorest
Open Phorest and go to Manager > Settings > Point of Sale > Device.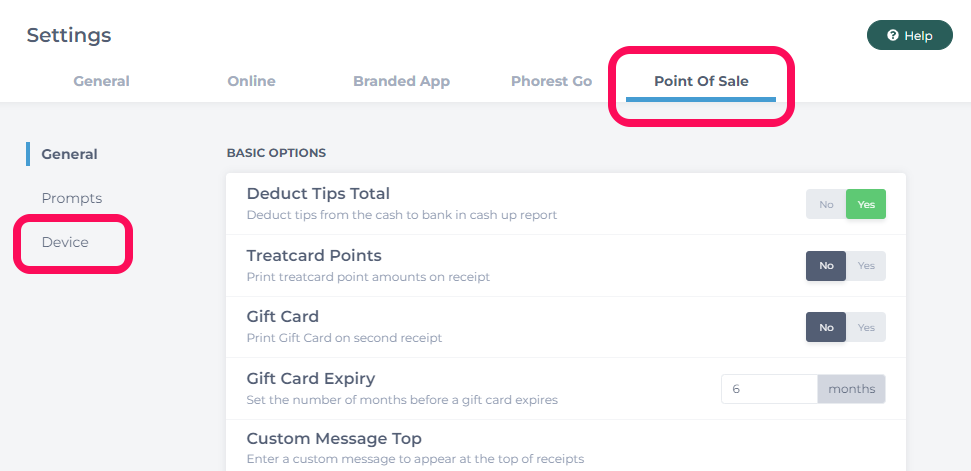 In the Attached dropdown, choose Driver, then in the next dropdown choose XP-80.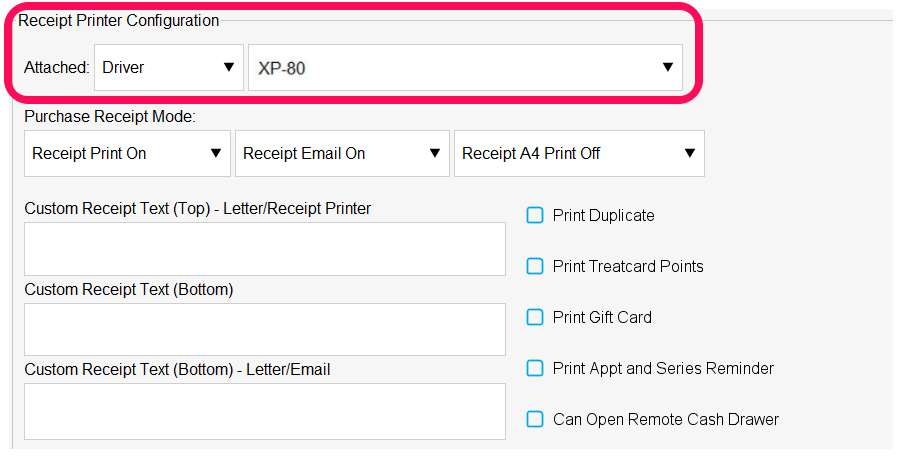 Under Purchase Receipt Mode, choose either Receipt Print On (to print a receipt for every transaction) or Receipt Print Optional (a pop-up will display on each sale, and you can choose to print or not).
You can also add Custom Text to the top and/or bottom of your receipts, and use the checkboxes (highlighted below) to print additional information on your receipt if you wish.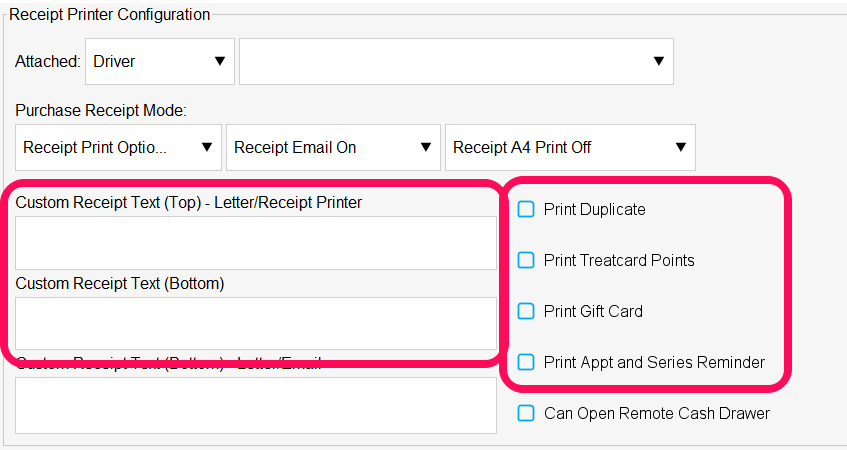 Click Save when you're happy with your settings, then restart Phorest by clicking the Power button. After you restart Phorest, your printer will now be set up and ready to use.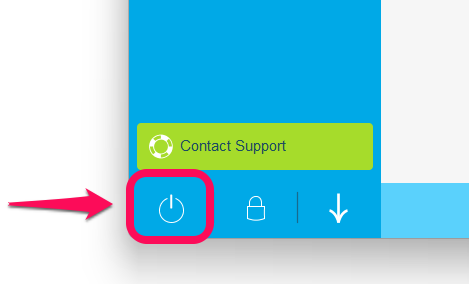 ---
Printer Driver Software