This article will show you how you can set up personal goals/targets for each of your staff members under the Staff Performance section of Phorest Go.

 First Steps!
Before you can set goals, you'll need to make sure you have enabled Staff Performance access in PhorestGo for your staff members. If you haven't done this already, check out this guide to learn how.
Creating a Goal
On PhorestGo, swipe in from the left of the screen to open the menu, then go to My Performance > My Goals, then tap Create a goal to begin.
Creating a Goal for Another Staff Member
If you are managing a team and want to create goals for other staff members, choose the staff member's name from the drop-down menu.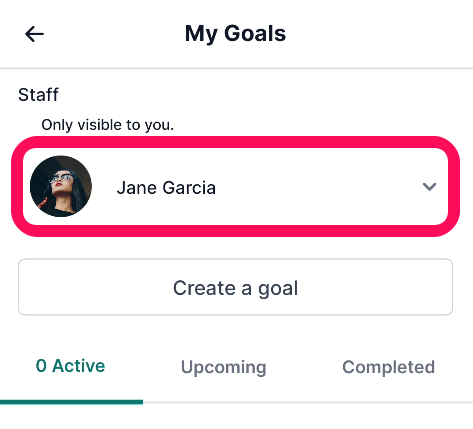 You will need to have access to PhorestGo > Staff Performance > Manager View to do this. To learn more about updating your access settings, check out this guide.
Setting the Targets of the Goal
Next, set up the targets for the goal.
In Step 1, choose which metric you would like to track.
In Step 2, choose the start and end dates of your Goal.
In Step 3, give the Goal a name and set the reward for achieving the goal!
Tap Save and Finish when you're happy with the Goal.
Viewing the Goal
Once the goal has been created you can view the goal(s) in this same section. If the goal was created for you by someone else, you will also see who created the goal here.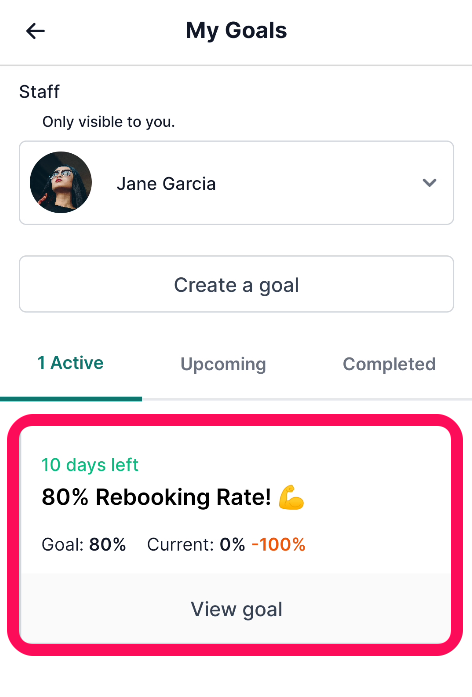 Each staff member will receive a notification on PhorestGo on the starting day of the goal to let them know that their goal has started.