This article will show you how you can view each of your own or your staff member's goals and track their progress.
This feature is exclusive to certain Phorest subscription packages. If this feature is not available on your current package, you will see an Upgrade Required message on the feature in Phorest Go, which you can tap to your interest in upgrading.
You can track your own goals or your staff member's goals in Phorest Go by going to More > My Performance > My Goals.
You'll be able to see your current Active goals, your Upcoming goals that haven't started yet, and your Completed goals.
If you are managing a team and want to view the progress of goals for other staff members, choose the staff member's name from the drop-down menu. You will need to have access to Phorest Go > Staff Performance > Manager View to do this. To learn more about updating your access settings, check out this guide.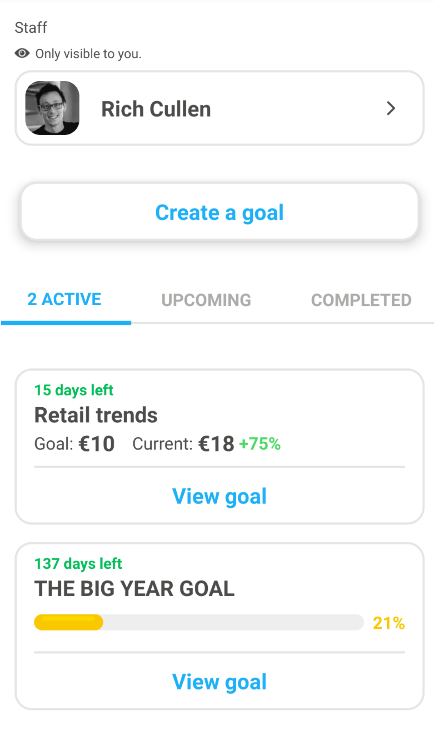 Multiple Locations in Phorest
If you have multiple locations in Phorest, the progress of goals is tracked across all of your locations. If you'd like to see individual breakdowns in staff performance, you can check out this guide to find out how.