This article will show you how you can manually add credit to a client's account without having to put it through as a sales transaction, which can be very useful when adding historical client deposits from other systems/software.
Note: This article will explain how to manually add credit to a client's Client Card without processing any payment transaction. If you'd like to know how to add credit while also processing a payment, check out this guide.
Go to Clients, then search for and double-click on a client to open their Client Card. Click Credit Terms. Here's you'll see the Amount Outstanding, which is the current balance on a client's account.
A Positive amount means that the client owes money.
A Negative amount means the client has that money in credit/to spend.
For example, in the screenshot below, the client has 150 credit to spend.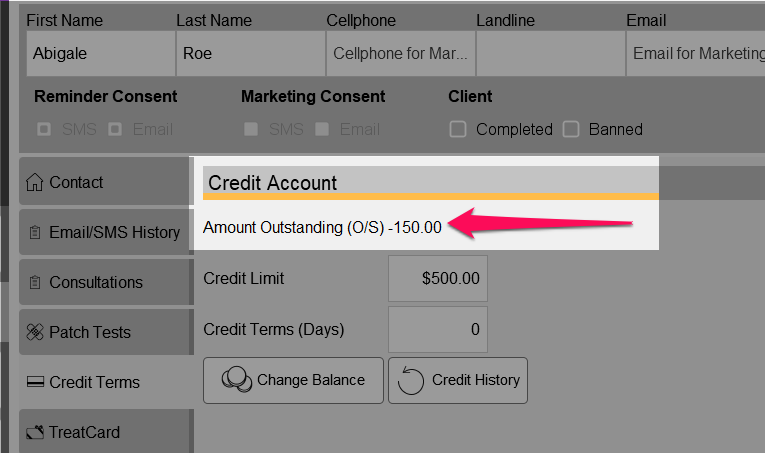 ---
To manually adjust the balance
Click Change Balance, enter your reason for manually adjusting and click OK, enter the amount and remember to click the minus (-) symbol if you're adding credit. Click OK again, and Save to finish.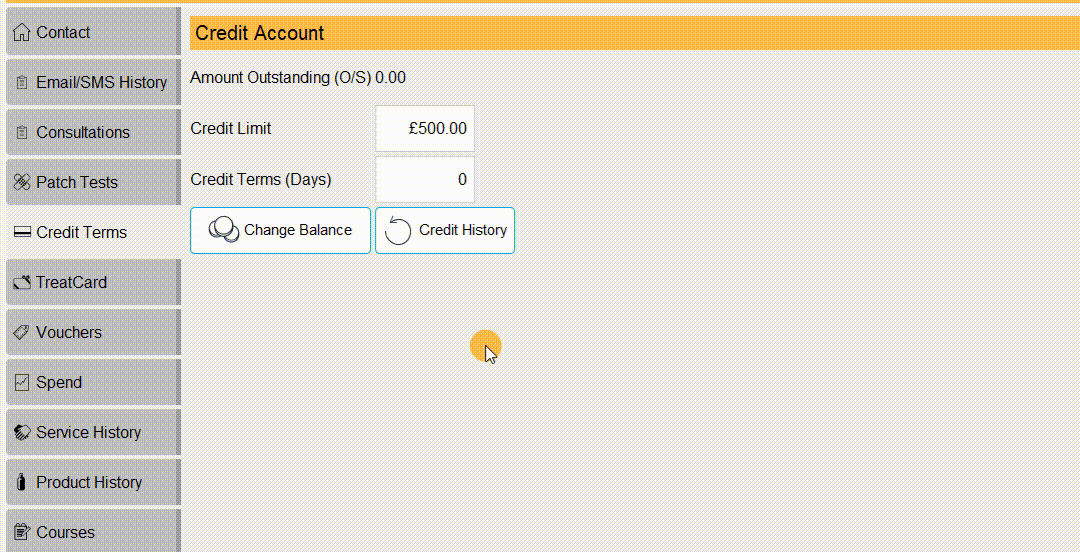 The next time this client goes to pay for something a pop-up window will appear to say that they either owe money or have money on deposit.