This article will show you how to apply a commission structure or change an existing commission structure for a staff member.
Go to Manager > Staff Members, and single-click on the name of the staff member to open their Staff Profile.
Once you're in their Staff Profile, click Settings, then choose a commission structure from the Commission dropdown menu, and click Save to finish.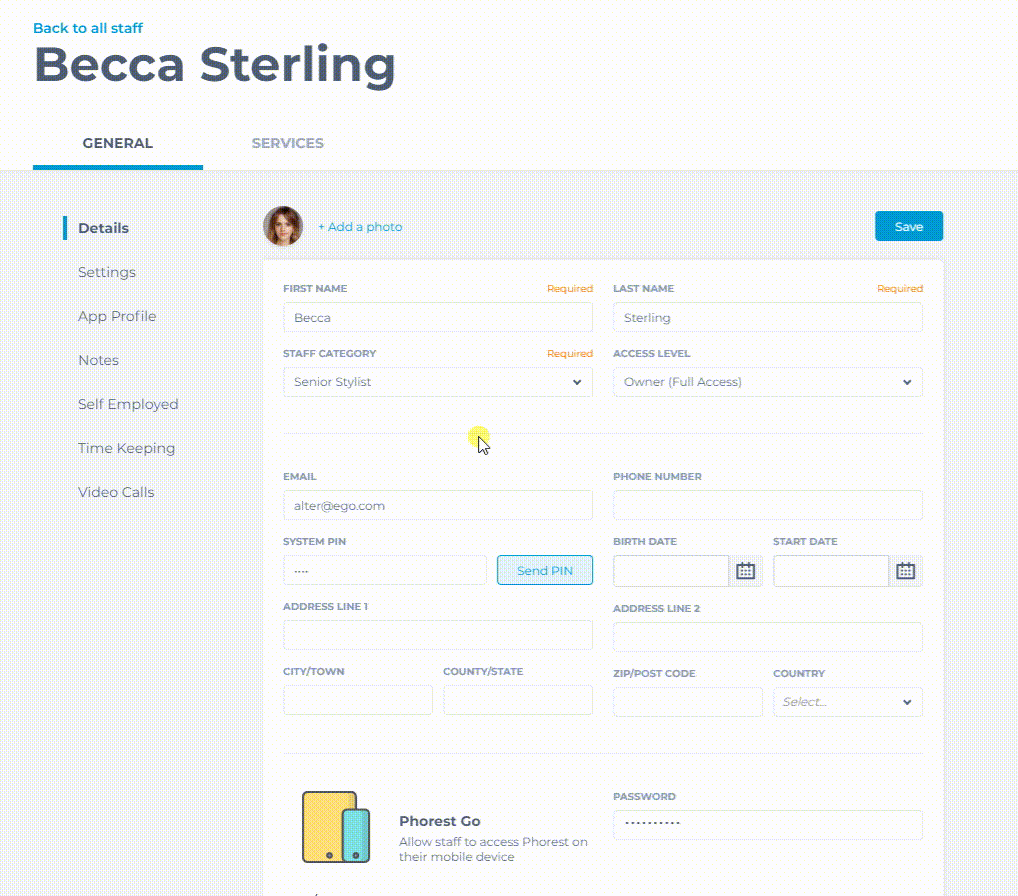 Note: Commission reporting works retroactively, meaning if you forgot to apply a commission structure to a staff member at a certain point then there's no need to worry. If you apply a commission structure, and then generate commission reports for a date range in the past, the staff member's commission will be calculated by the commission structure that is currently set on their Staff Profile.