This article will show you how to change when your automatic Client Reconnect Follow Up message is sent to your clients.
Client Reconnect will automatically send a Follow Up message to clients who have been sent your initial Client Reconnect message but still haven't rebooked since that message was sent.
Note: The Initial SMS/Email for Client Reconnect needs to be sent manually, by pressing the Send button.
To change your sending preference for the automatic Follow Up message, Go to Marketing > Client Reconnect > Settings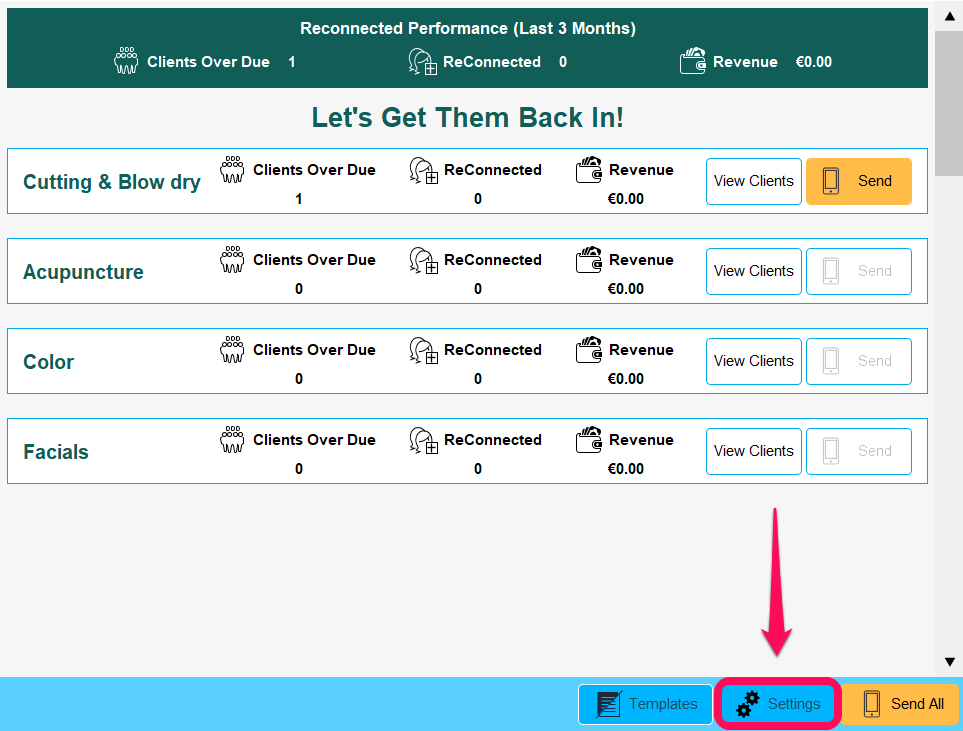 Next, choose how soon the Follow Up message is automatically sent (default 2 weeks) and what time the message is sent (default 2:00 PM).
Lastly, choose whether you prefer to send an SMS, email, or both.
Choosing a Fallback option will prioritise the first method and then fallback to the second method if the first isn't possible. For example, if set to SMS if possible, fallback to Email, then every client who is contactable by SMS will receive an SMS. Any clients who aren't contactable via SMS will receive an email instead. This is based on 1) whether you have the client's phone number saved to their Client Card, and 2) whether this client is opted to receive Marketing messages or not.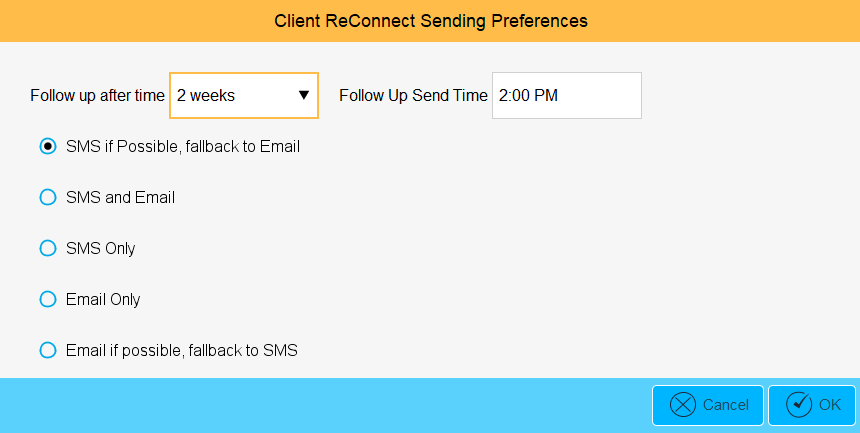 Next Steps - Adjusting Your Message Templates
Looking to adjust the templates for your Follow Up or Initial SMS/email? Check out this guide.