This article will show you how to change your Access permissions in order to allow a staff member to generate a Licence Key.
Note: If you are just looking to generate a Licence Key for a staff member, rather than give a staff member access to generate licence keys in general, click here for a guide on how to generate a licence key.
Go to Manager > Access & Licence Keys, and use the Access Levels drop-down menu to select the staff member's Access level.

 Useful Tip!
If you're not sure what Access Level is assigned to a particular staff member, go to Manager > Staff Members, and Single-click on the staff member's name. Their Access Level will be displayed on their main profile page.

Once you have the right Access Level selected, expand on the Manager section by clicking the > icon, then scroll down to find the Licence Keys option. 
Alternatively, start typing 'licence keys' into the Search bar at the top of the screen to quickly find the setting.
Once you've found it, check the box beside it and hit Save to finish.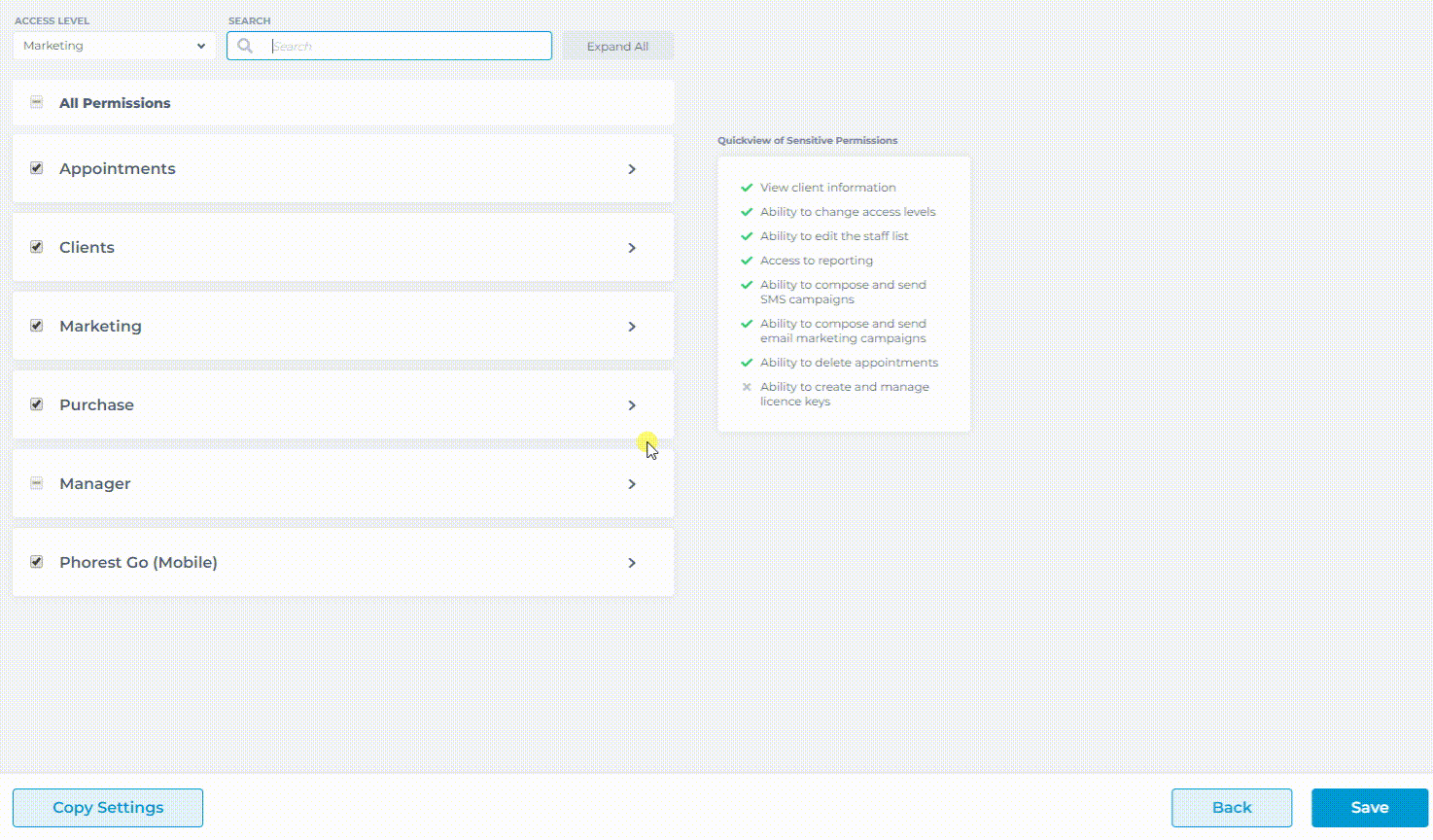 Each staff member on this Access Level profile will now have access to generate a Licence Key.