This article will show you how to give a staff member access to the Staff Performance feature on Phorest Go.
Go to Manager > Access & License Keys and use the Access Level dropdown menu to choose which profile you wish to give Staff Performance access to.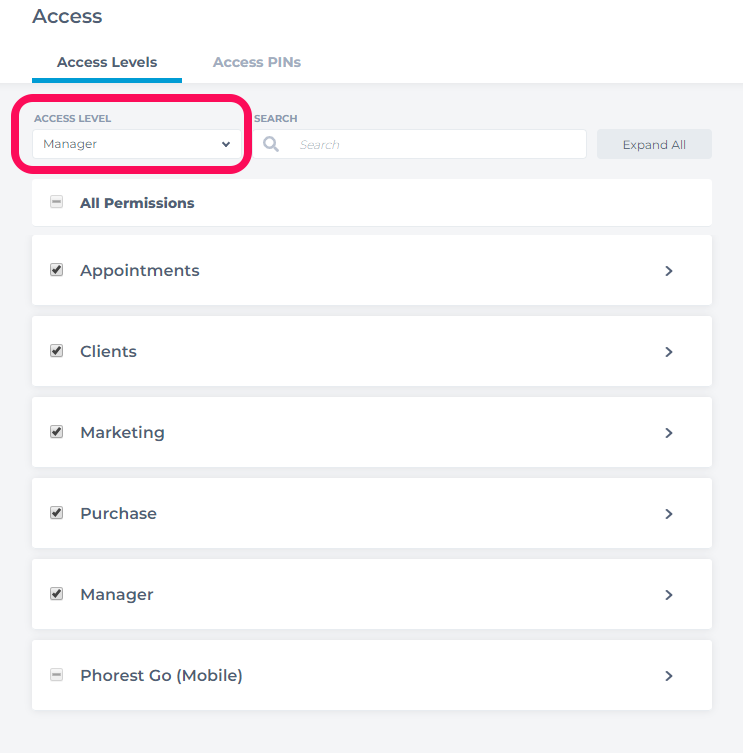 Useful Tip!
If you're not sure what Access Level is assigned to a particular staff member, go to Manager > Staff Members, and Single-click on the staff member's name. Their Access Level will be displayed on their main profile page.

Once you've selected the relevant Access Level from the dropdown menu, type Staff Performance into the Search field at the top, or expand the Phorest Go (Mobile) access section, then check the box beside Staff Performance, and click Save.