This article will show you how to download and install the Phorest application on a Windows or Mac computer.
Go to the Phorest downloads page and click the Download button under For Windows or For Mac, depending on which type of computer you are using. 
When prompted, Run/Launch the downloaded file to begin the Phorest installation process.
Once you have installed Phorest onto your computer the first time it loads up you will be asked to register a new license key and password,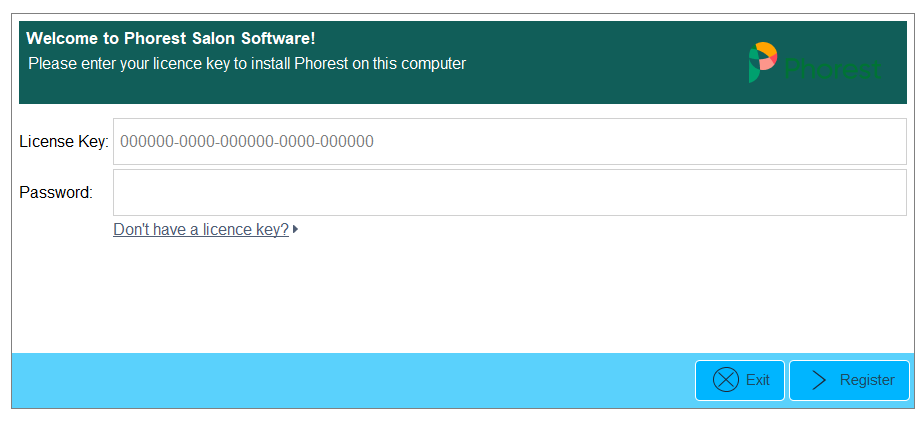 If you have a license key and password, enter it here and click Register. If you don't have a key, click here for a guide on how to generate a new Phorest license Key.
Note: In order to generate a License Key you will need to already have access to Phorest on a computer. If you do not have access to Phorest on a computer but need a license key, please contact support@phorest.com
 Copy & Paste Tip
To quickly copy and paste, click and drag your mouse over the text you wish to copy and:
  On a Windows Computer: Press Ctrl+C to copy, and Ctrl+V to paste
  On an Apple Mac Computer: Press Command+C to copy, and Command+V to paste.
Once you have pasted in the registration key and password, click register and Phorest should open.
You will only have to do this once to activate Phorest on your new computer!
Note: license keys are single-use only, meaning you cannot use the same license key on more than one computer. For each new computer, you will need to generate a new License Key.