This article will show you how you can offer the highest commission bracket to your staff once they reach their commission target.
By default, tiered/target-based commission structures will offer different commission rates for each level in the commission structure.
However, you can choose to offer the highest commission rate against a staff member's total sales once they reach that target if you prefer. To do this: 
Go to Manager > Reports > Staff
Click the settings icon


Enable the Apply higher commission to full amount setting, then click Save to finish.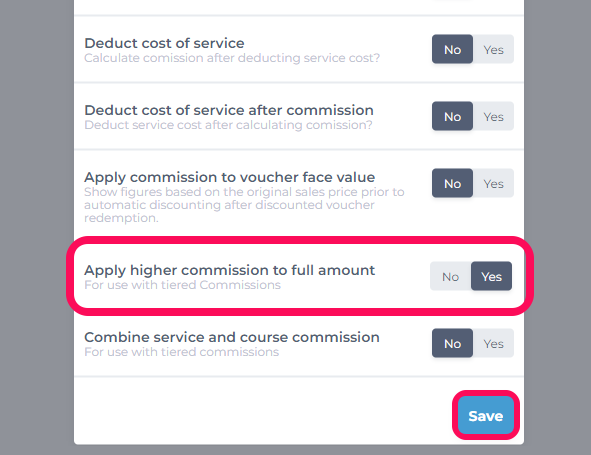 If you need help creating new commission systems, check out this guide to find out how.