This article outlines how to move products between branches while also adjusting product levels accordingly.
Open the location you wish to transfer Products from, then go to Manager > Inventory Transfer/Stock Transfer.
Click Create Stock Transfer

Select the location you wish to transfer products to. You can also add a Description to this transfer if you need to note anything on the transfer for future reference. Then, click OK.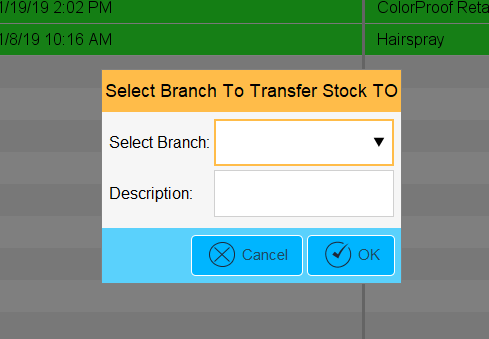 Enter the amount of each Product(s) you would like to transfer in the Qt (quantity) column, then click Save.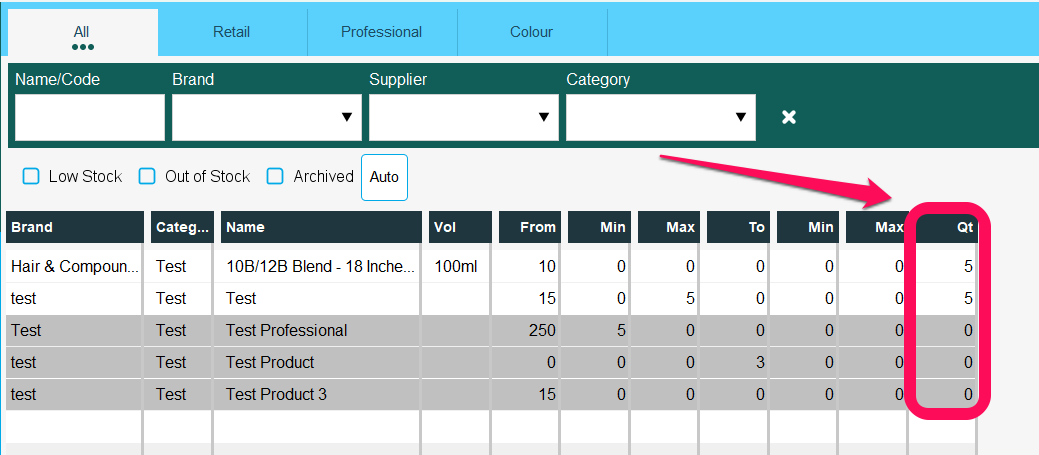 The current number of products in the branch you're viewing/transferring from will be displayed in the From column.
You can also use the Auto button to transfer the maximum amount of each product from this location to another.
When asked if you would like to apply the transfer now, Yes will Apply stock transfer immediately to the chosen location, while No will save the transfer quantities you have entered without applying the transfer, allowing you to Apply the transfer at a later time, or edit the transfer before applying if needed.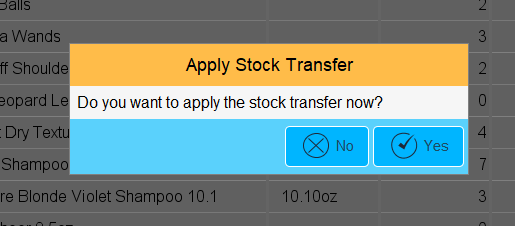 ---
Editing a Transfer
If you do not apply the transfer after saving (as shown above) you can edit the transfer if needed. To do this, single-click the transfer you wish to edit, then click the Edit button.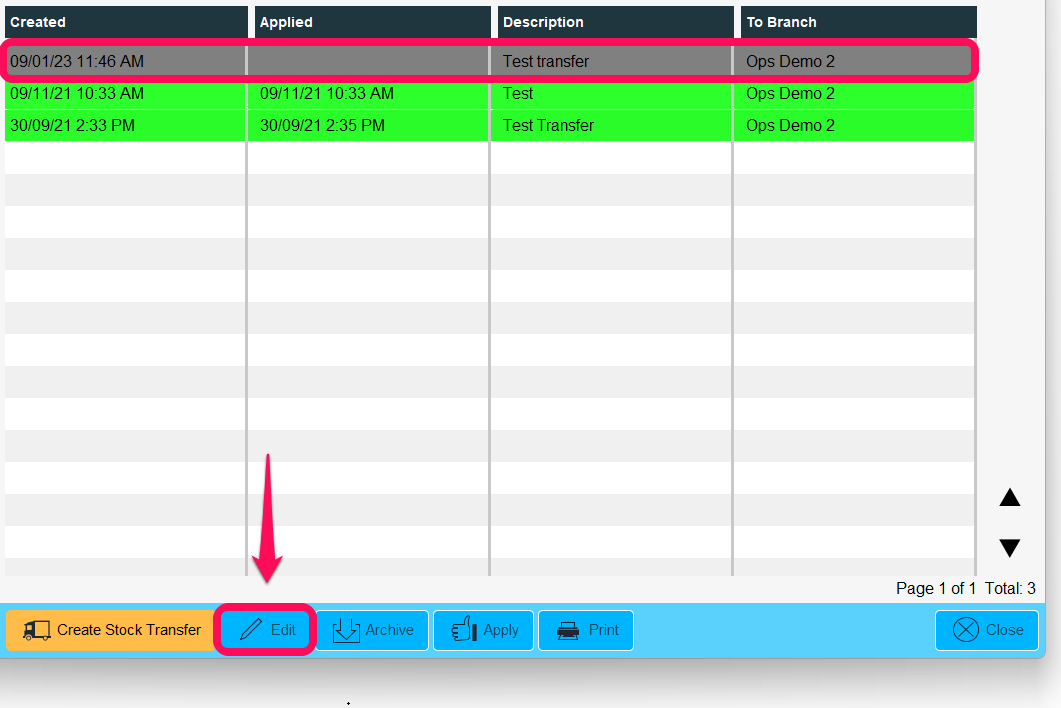 You cannot edit transfers that have already been applied. Archiving a transfer that has already been applied will not undo it.
---
When stock transfers are applied, they will turn green, while pending transfers will remain white. To Apply a saved pending transfer, return to the Inventory/Stock Transfer screen, single-click on a pending transfer, and then click Apply.