This article will show you how to set the opening hours of your business. These opening hours will also appear on your Branded App if you have one.
To set your business opening hours, go to Manager > Settings > Opening Hours.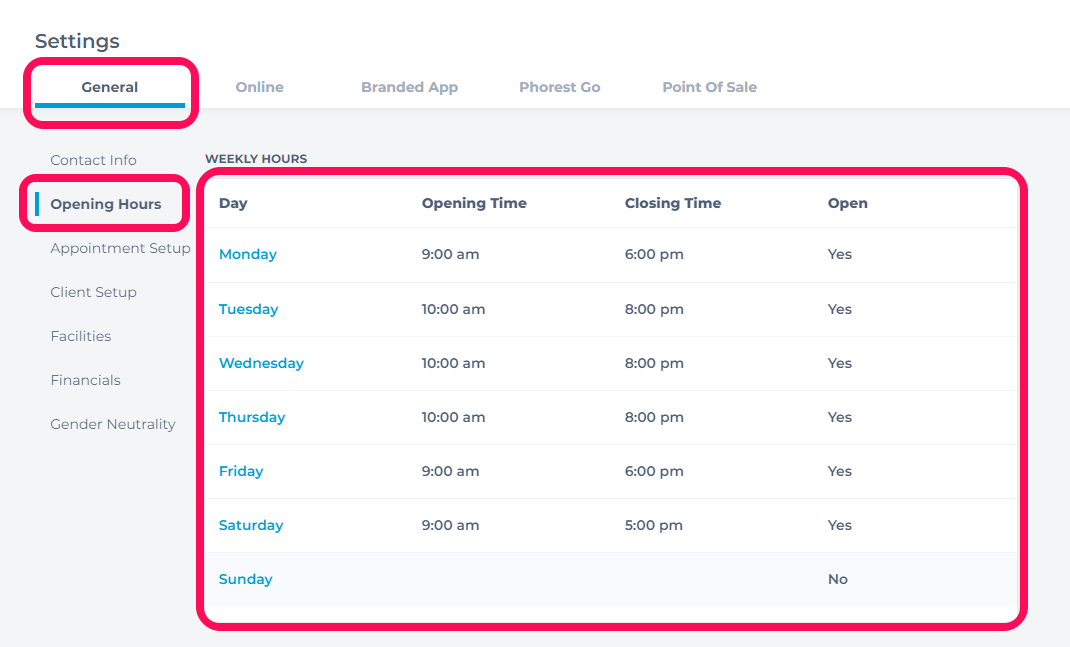 Here you can enter the opening times of your business.
Click the day you wish to add/edit and enter the times for your business.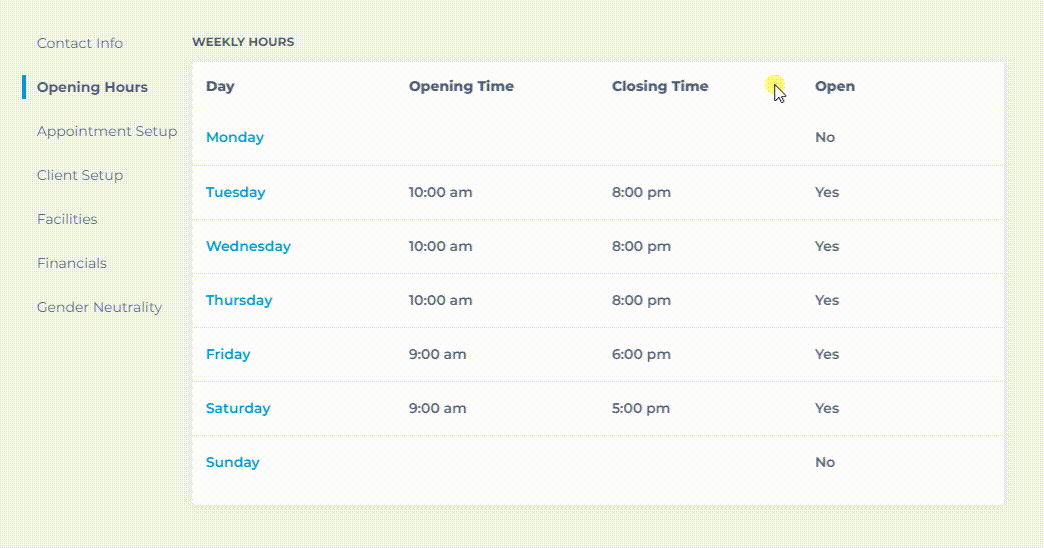 You can still schedule a staff member to work outside of your opening hours. The business opening hours will be indicated on your appointment calendar by a green line (opening time) and a purple line (closing time) as shown in the screenshot below at 10 am and 4 pm.