This article will explain how you can refund credit assigned to a client's account.
  Refunding an Online Booking Deposit?
This article explains how to refund a deposit that was paid into a client's account through your Phorest system. If you are looking to refund an online booking deposit - This is refunded when a staff member cancels a client's appointment and can take 5-10 business days to fully refund toward the client's card.
Refunding on your PhorestPay Card Terminal?
Click here for a guide on how to process a refund with your PhorestPay card terminal.
When a client has paid a deposit onto their account, whether for a service or product or just to have money reserved on their account for future use, you can refund them that money as follows.
Go to Purchase and enter the client's name at the top of the screen. Once you select the client, the system will tell you that they have a deposit on their account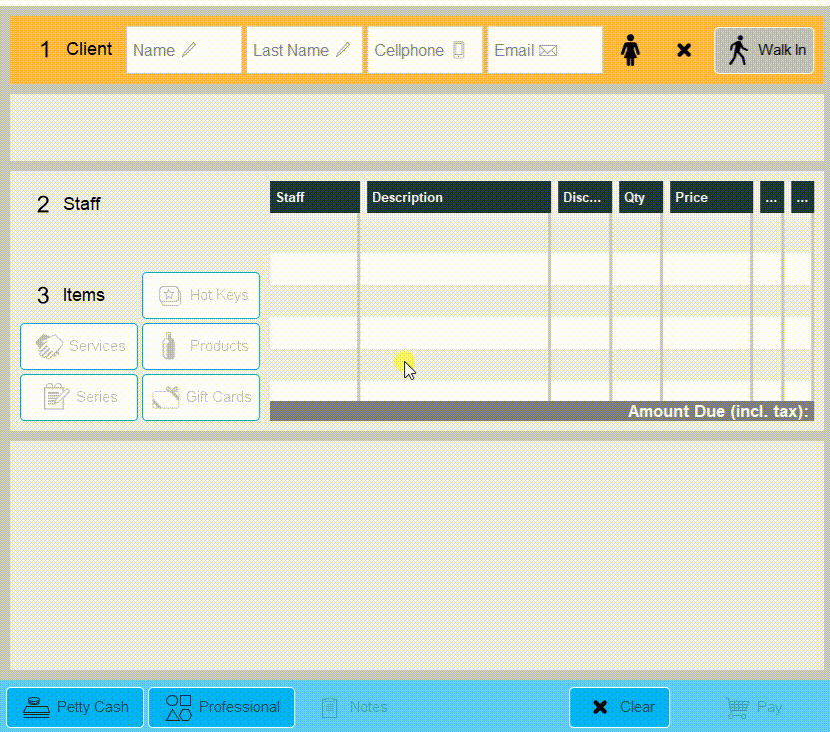 Click the name of the staff member processing the refund, then click the deposit amount in the top left and click Pay Deposit. Enter the deposit amount that you would like to refund, and click OK.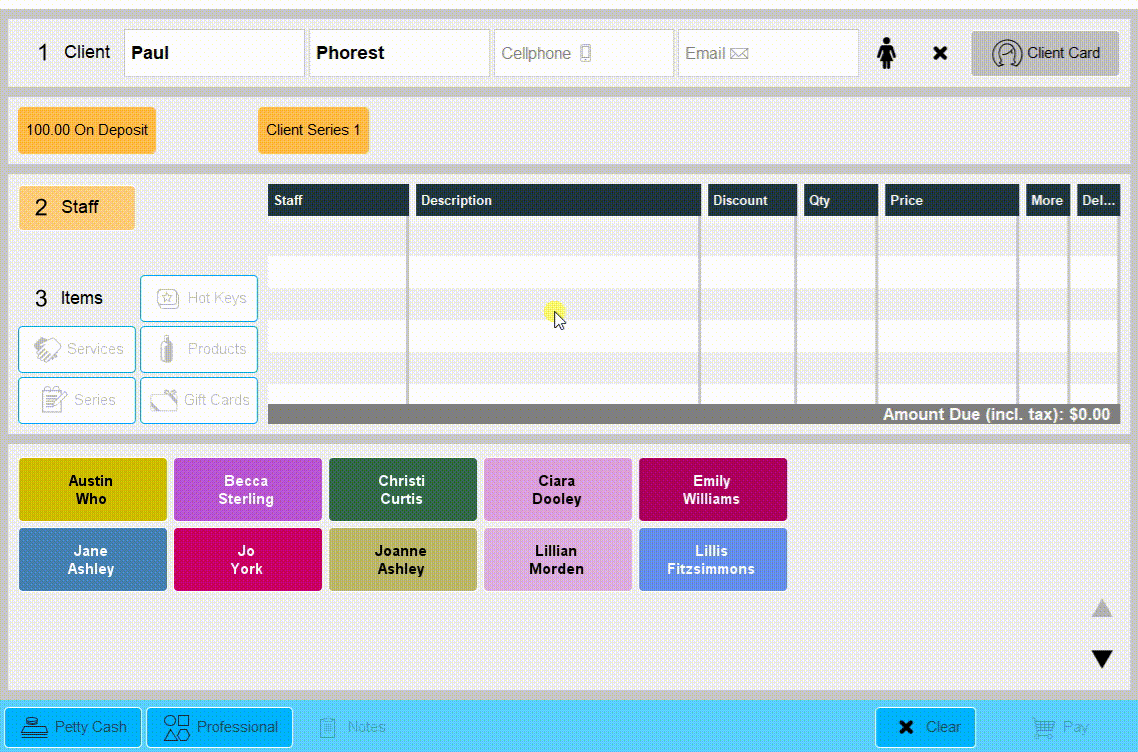 Click the cogwheel under More, then click Refund

Complete the refund by processing the sale as you normally would, by clicking Pay and selecting the Payment Type you wish to refund to.