This article will show you how you can process the payment of an appointment using credit/a deposit that a client has on their account.
Once you have already put a deposit into your client's account, you can then use it to pay for treatments when the time comes.
When the client has had their treatment/service and goes to pay for it, the message below should pop up on your screen after you click their appointment and click Pay.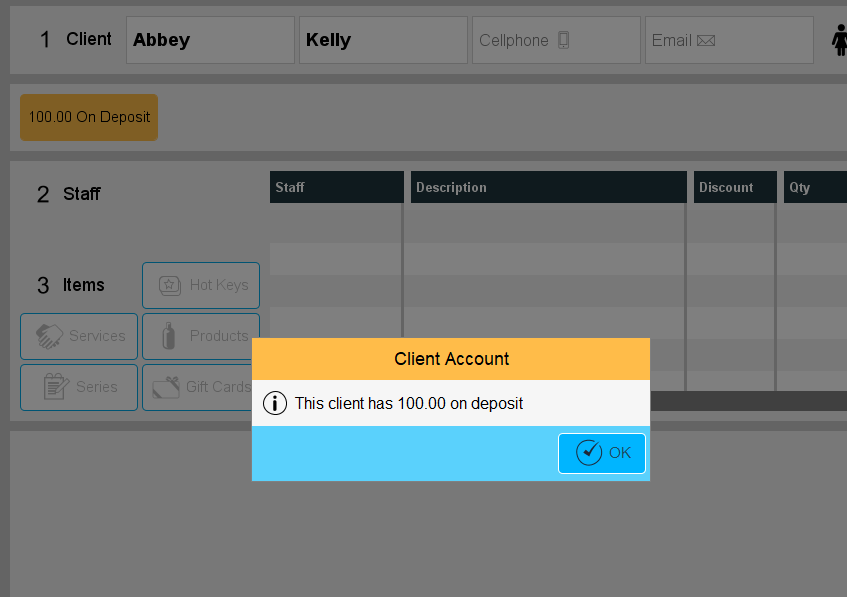 Press OK, then process the payment using the Account payment option. The Account payment option will use the credit/deposit from the client's account as payment.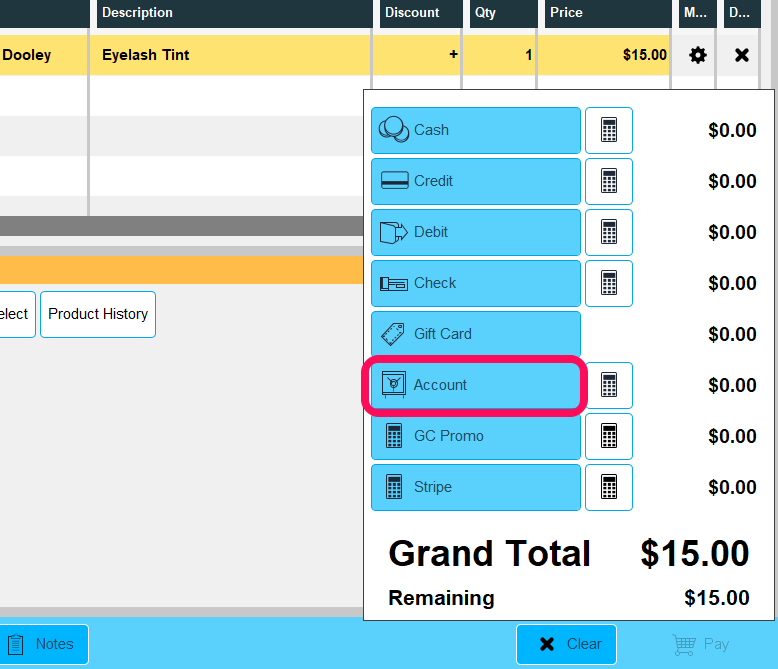 If the client wants to split the payment, and only use some of the credit/deposit towards this particular appointment, click the calculator button

next to the payment type in order to enter a specific amount.
Use the calculator button

again on another payment type to use it to pay for the remaining balance. To complete the payment, click Pay.