This article will help you to identify where to start from our library of courses on Phorest Academy.
When you log into Phorest Academy for the first time you will see a series of assigned courses on your dashboard, designed to get you up and running with Phorest. This beginner's series covers all the very basics of Phorest.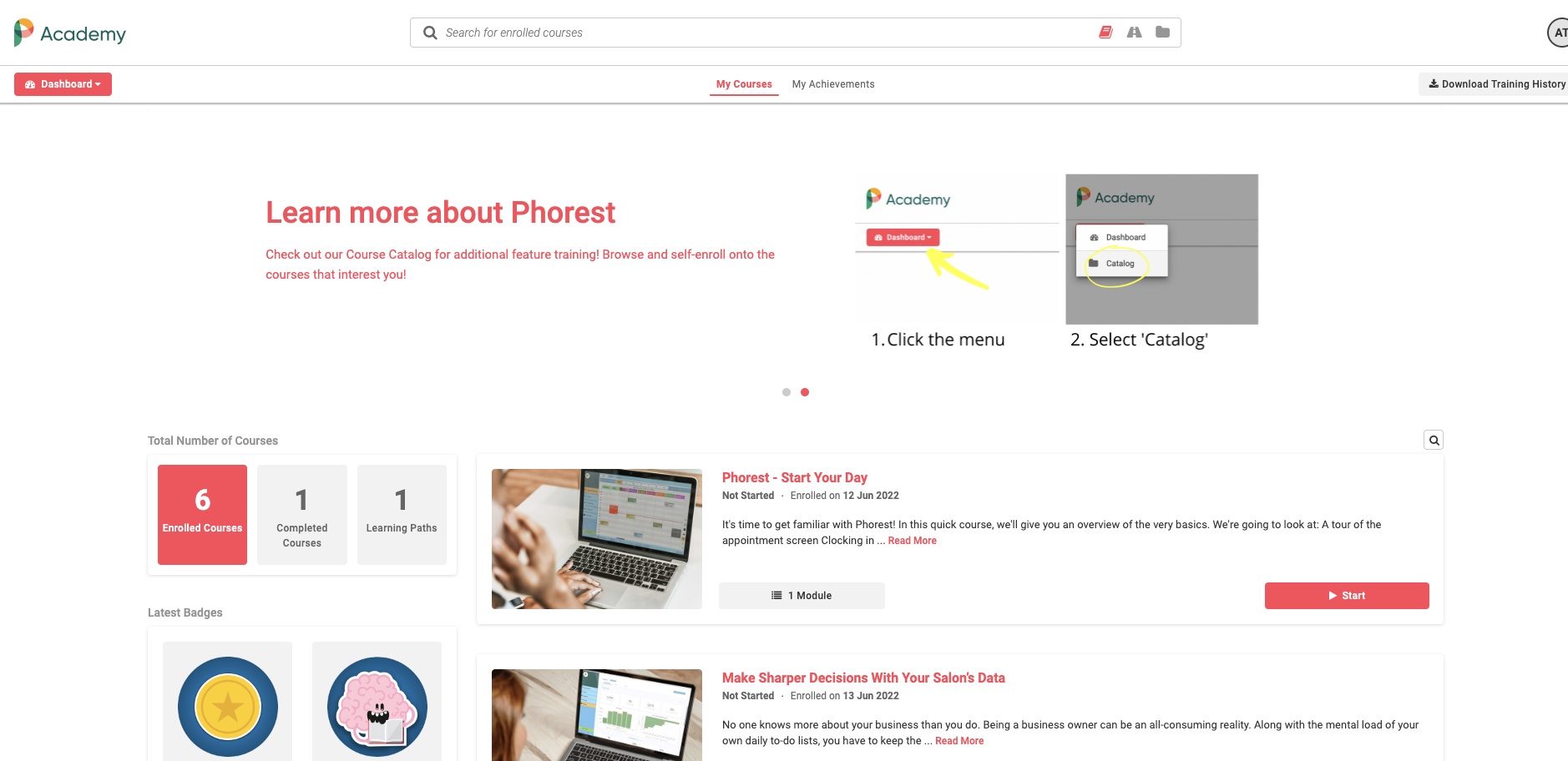 ---
Beginners Series: All Regions (except US & Canada)
---
Beginners Series: US & Canada
---
Phorest Academy: Course Catalog
You will find more courses on getting to grips with Phorest features (e.g. PhorestPay, Reporting and using our Marketing Tools) in our Phorest Academy Catalog. 
To access the catalog, simply click the 'Dashboard' button on the top left of the page and select 'Catalog' from the dropdown menu.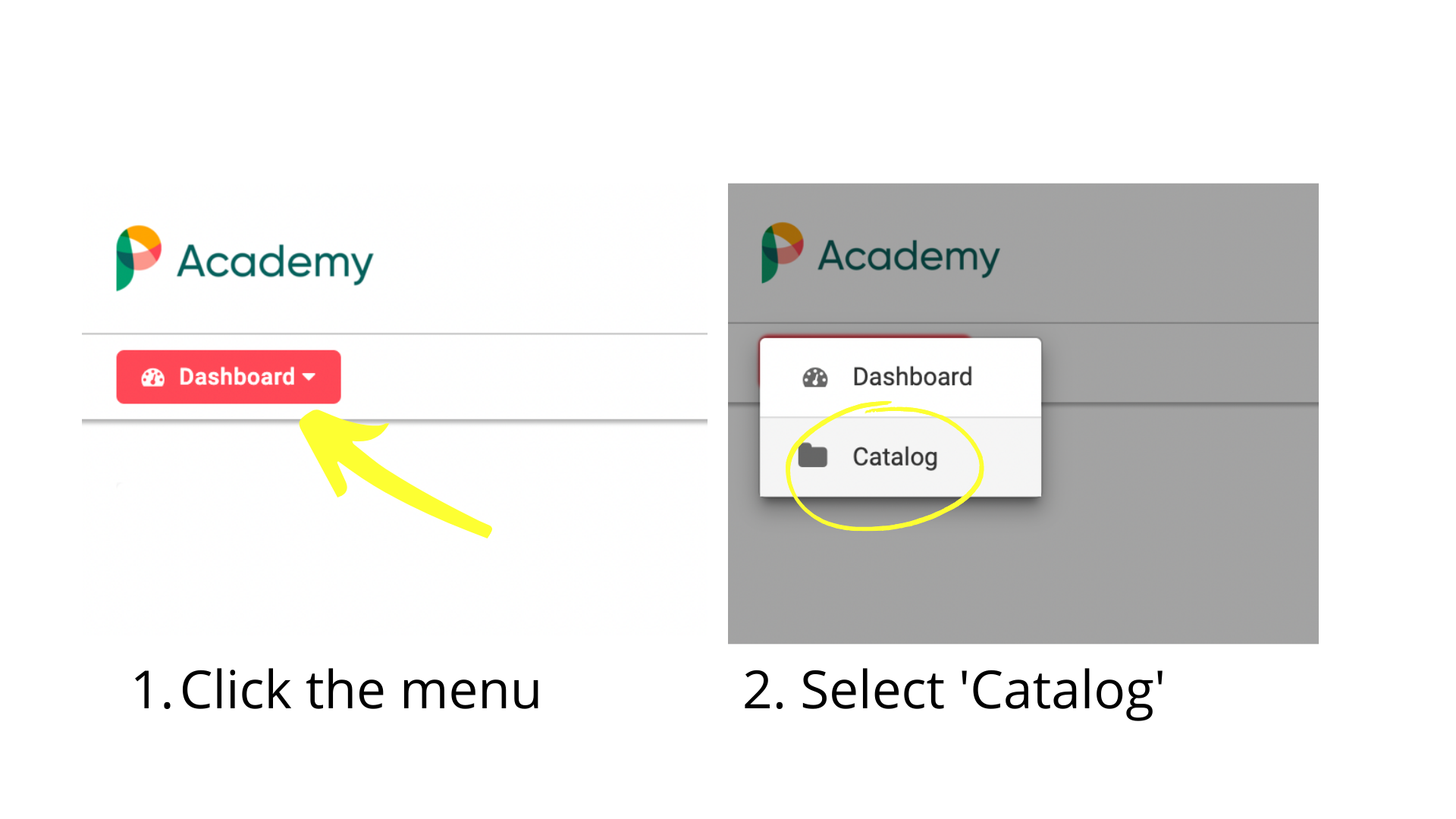 From the Catalog, you can then filter courses according to your topic of choice.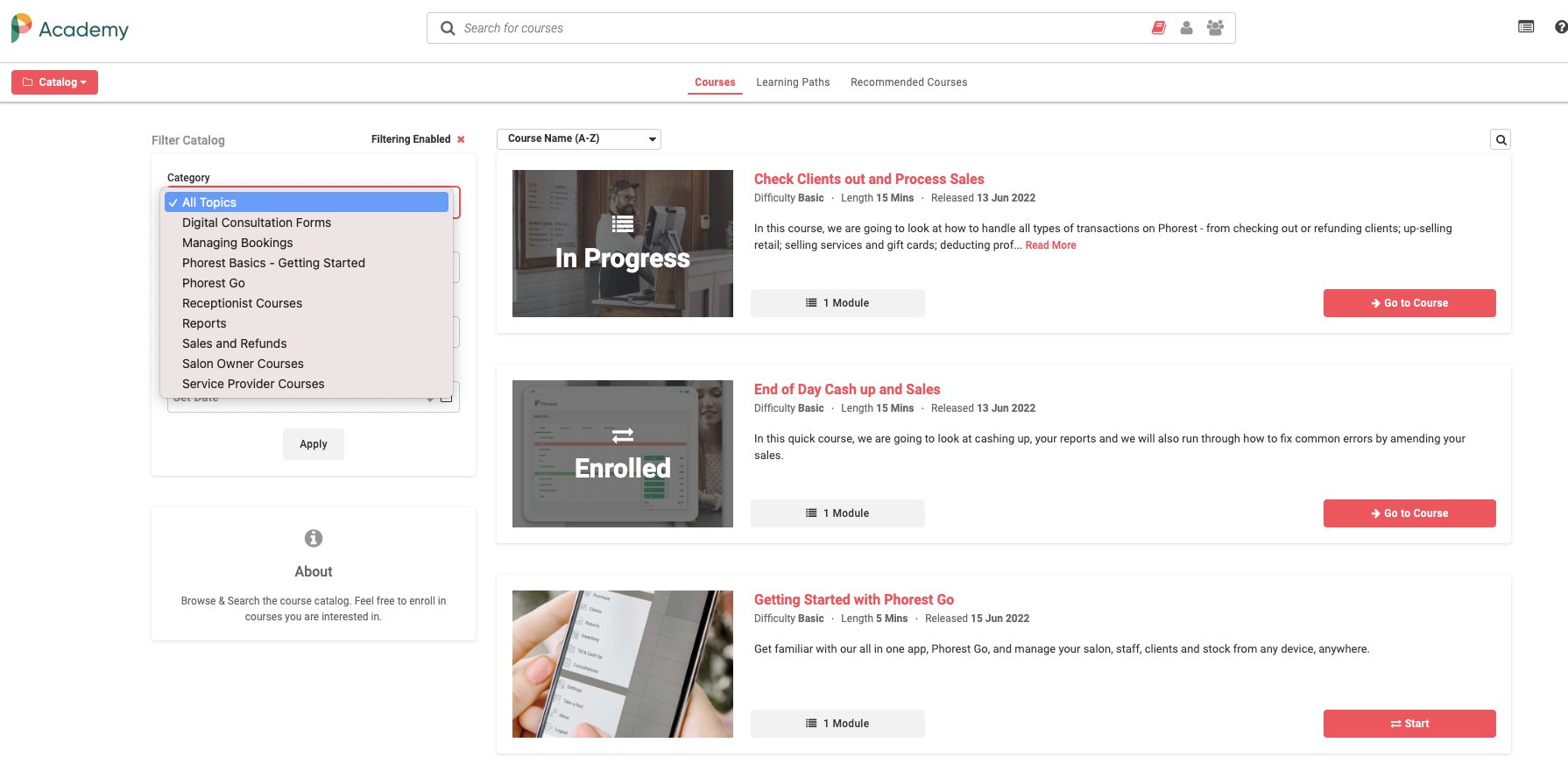 ---
Access Phorest Academy Online, On-demand & On-the-go:
Via a web or mobile browser - http://phorestacademy.com/
In Phorest; Manager > Training > Phorest Academy
Through the Phorest Academy LearnUpon app (for users that have already created an account through your web browser). 
LearnUpon app for iOS
LearnUpon app for Android
 

Live Webinars
You may also be interested in attending some live education webinars or catching up on previous webinars on demand. Click here to find out how!