This article will show you how to log into Phorest Academy whether it's your first time or you're an avid learner.
---
Is your salon using Phorest since before 2020?
Click here to jump to the 'Using Phorest Phorest Prior to 2020 section of this article?
---
New To Phorest
Your salon is new to Phorest and may currently go through the onboarding journey. As an owner, your Onboarding Specialist will sign you up for Phorest Academy. This means you can begin learning prior to using your Phorest system, which will set you up for the most successful start possible. Also in the first few days, we'll aim to get your staff's emails to get their profile set up.
Note: Unsure whether or not you have a Phorest Academy account set up? Email phorestacademy@phorest.com with the email address you wish to use.
Once you're signed up to Phorest Academy, you will receive an email consisting of your login information with your:
Username (email address)
A one-time click only link to log in and set up your password
A link to login at any time via a web browser
A link to download the 'SAP Litmos Training' app on your smartphone/tablet.
Example email:
Click the one-time use activation link to be taken to the account set up screen. From there, a password will need to be created. This password grants access to Phorest Academy from any web browser.
Note: Your password must contain: 1 upper case, 1 lower case, 1 number, 1 special character, and be at least 8 characters long.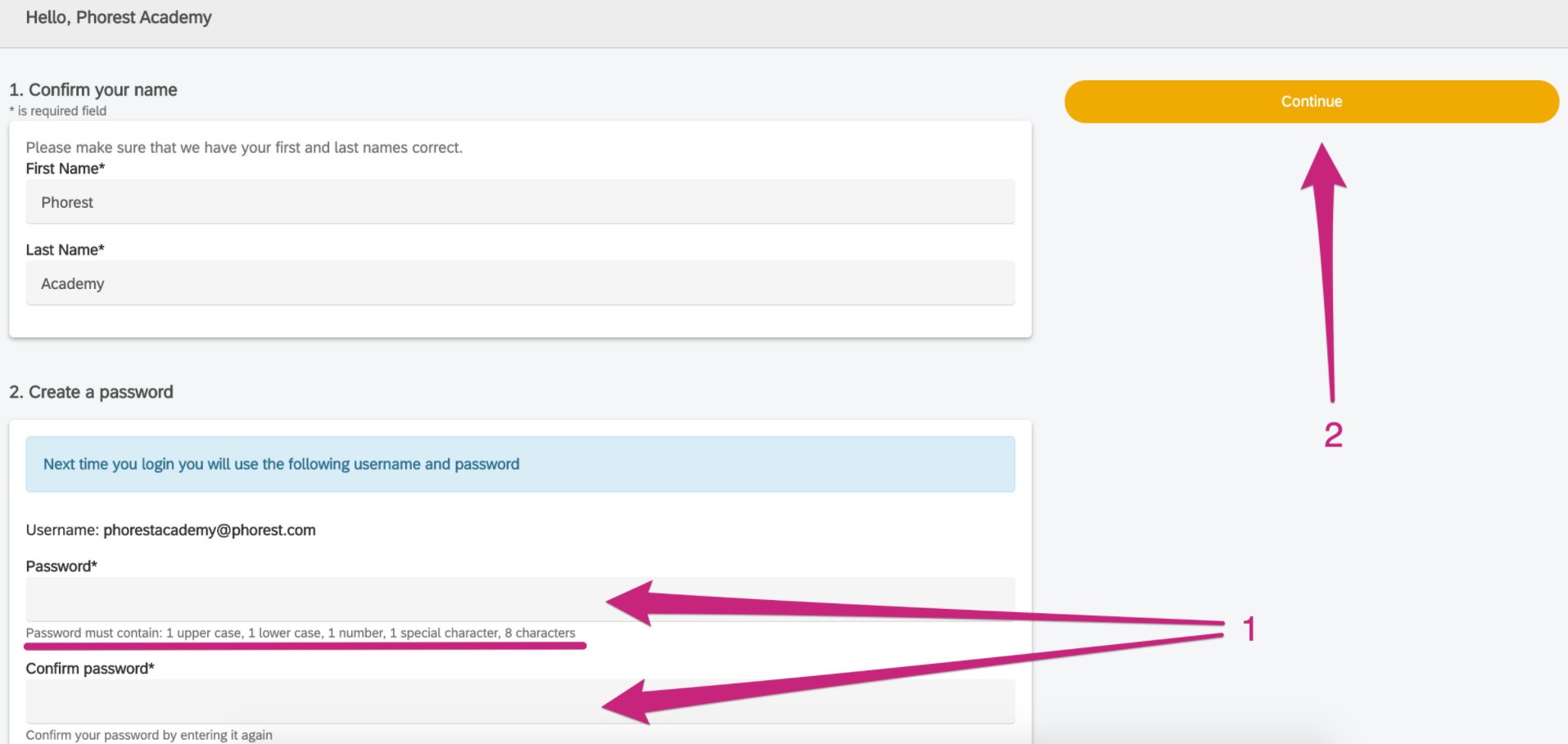 ---
Using Phorest Prior to 2020?
By using Phorest prior to 2020, a learner account is already created for you (owner) and each member of your team. This allows you to seamlessly access Phorest Academy in your Phorest system once your staff profile meets the following criteria:
Have staff Pins enabled
Have an email address in your Staff Profile in Phorest.
Providing you have met the criteria above, access Phorest Academy by clicking Manager > Training.
Want to access Phorest Academy outside of your system? Click this link http://phorestacademy.com/ or via the training app. Enter your email address in the Username field followed by your password. If you can't remember your password simply click I've forgotten my username/password.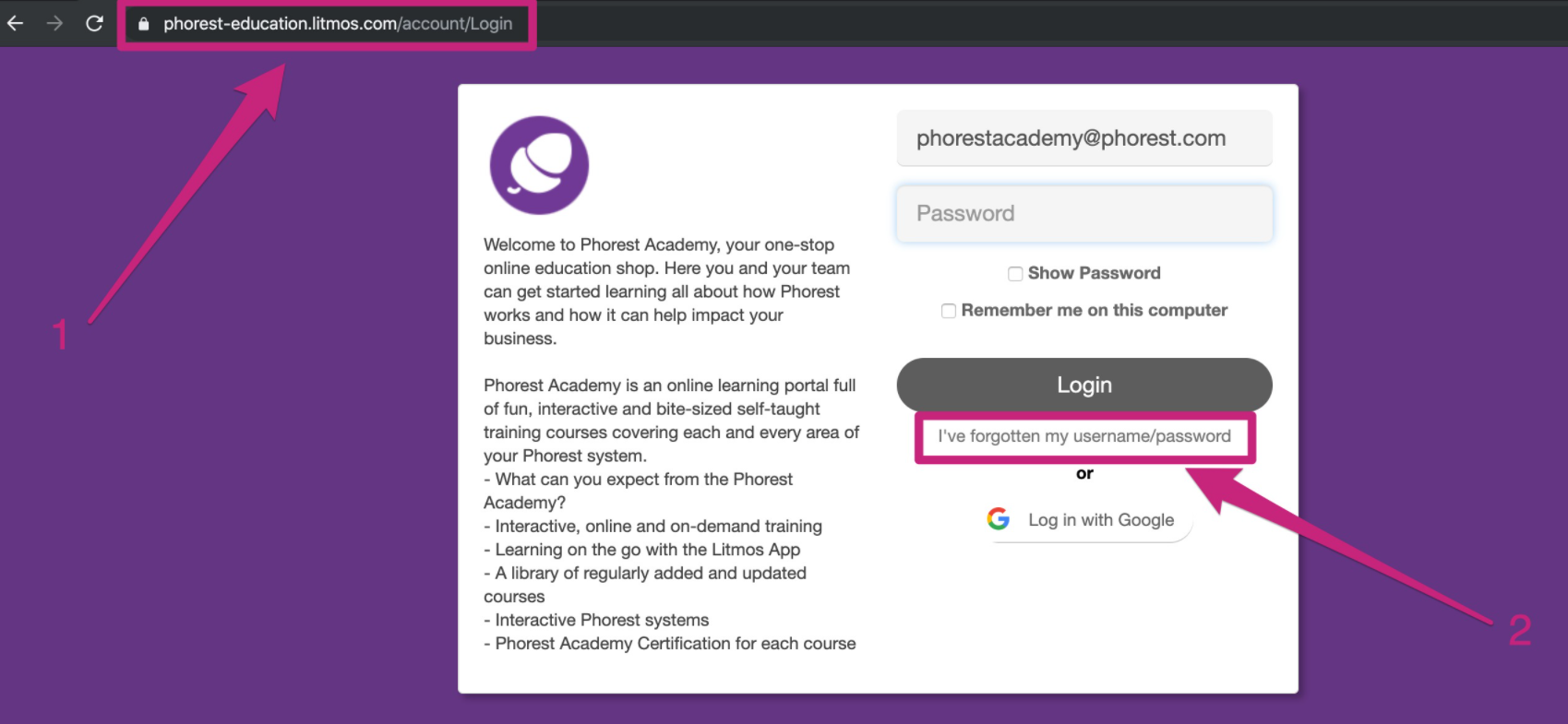 Access Phorest Academy Online, On-demand & On-the-go: