This article will outline how to resize images in the email editor
Video: Email Editor - Campaign Builder
---
Step by Step Guide
To access the Email Marketing Image Editor go to Marketing and click the Go To Campaigns at the top of the screen.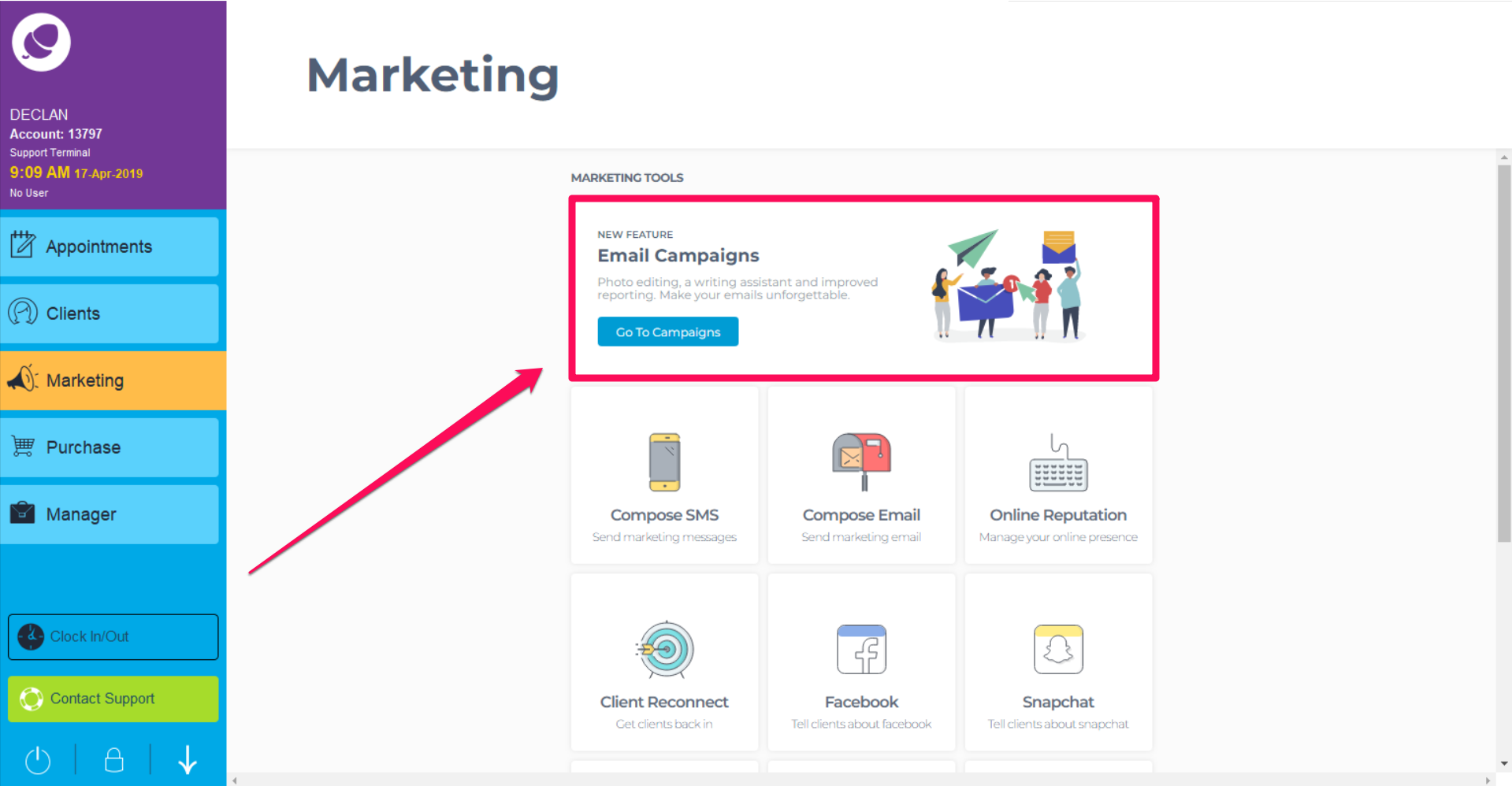 On this screen, you will see any Campaigns created and/or sent. In the bottom right-hand corner is the option to create a campaign. Click New > Email Campaign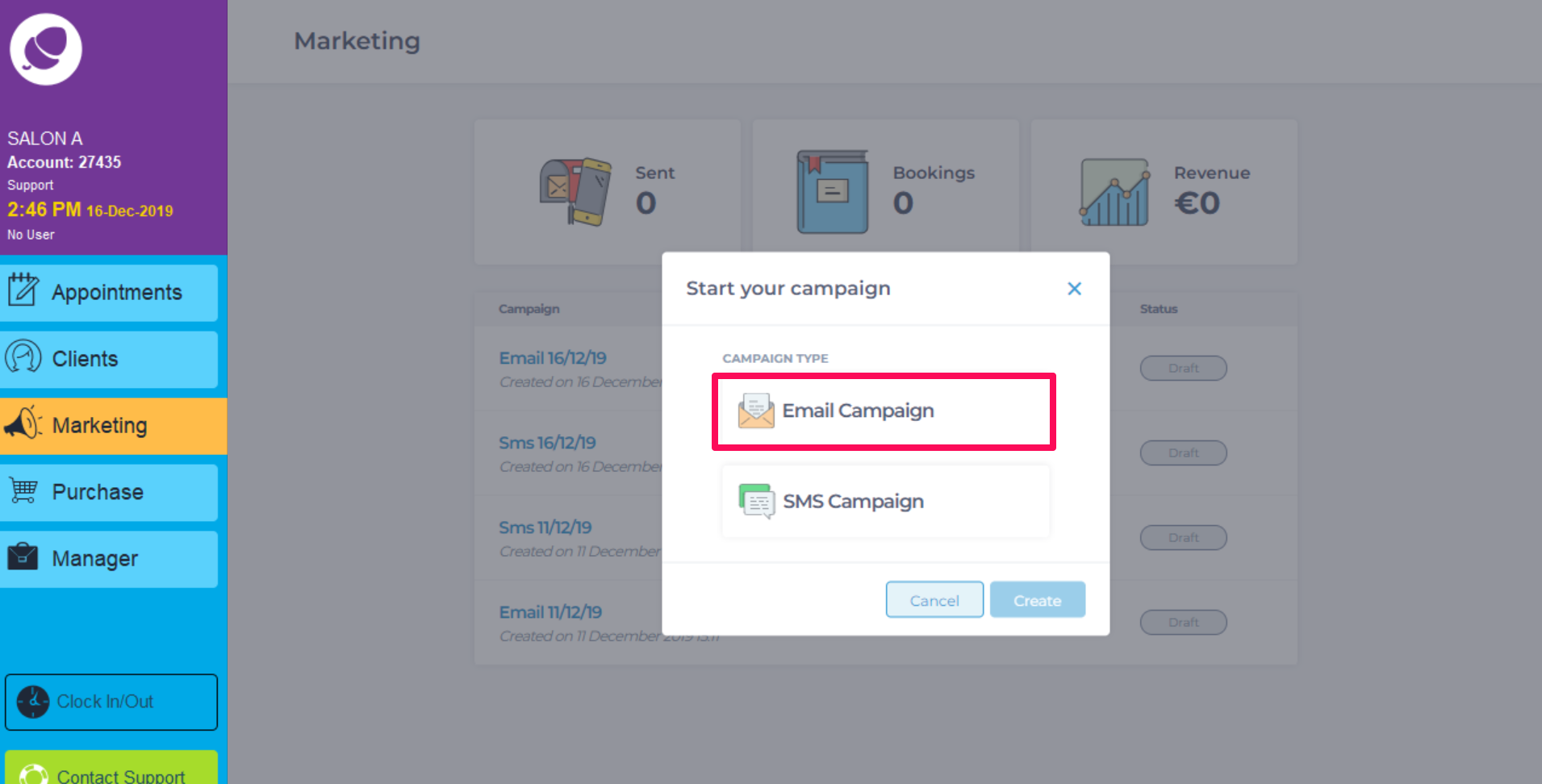 On this screen, there are two tabs, Email Templates and Recently Sent. The templates are categorised on the left to use for the campaign, which can be customised later. Give the campaign a name at the top of the screen.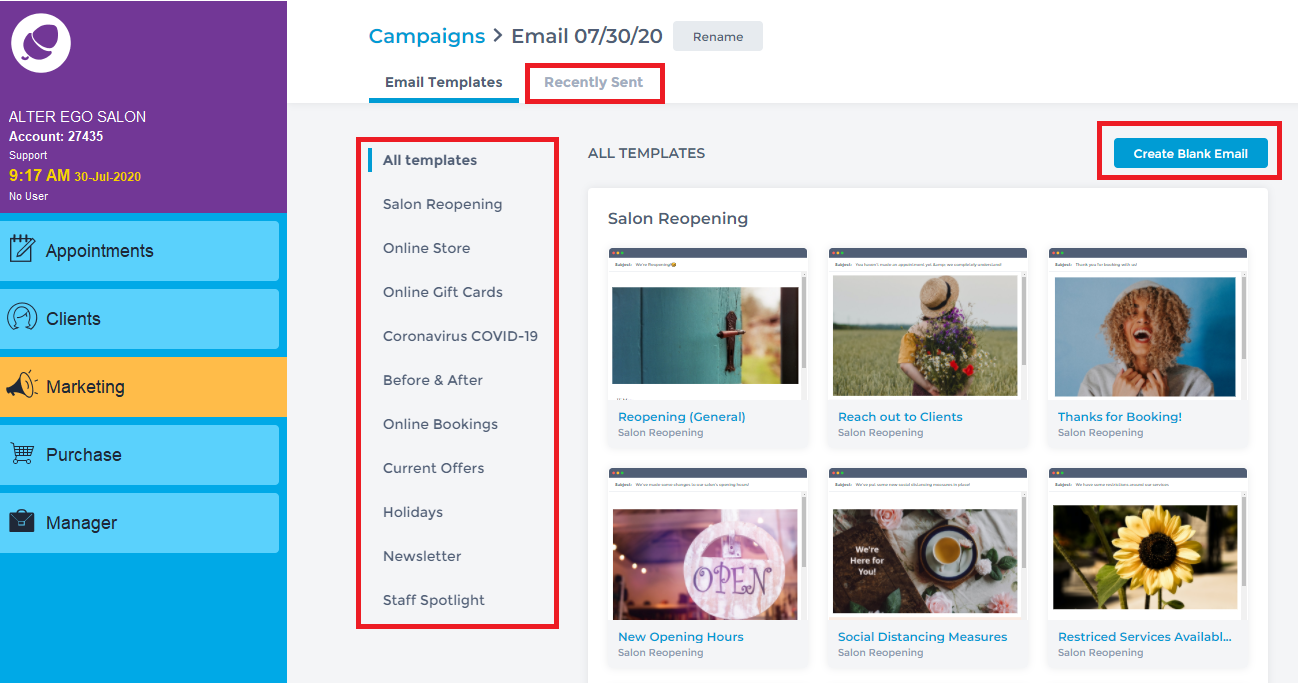 Select a Template from the list or click Create Blank Template. When using a template, a preview of the template will appear with a desktop/laptop preview and a mobile device preview. Click Use Template.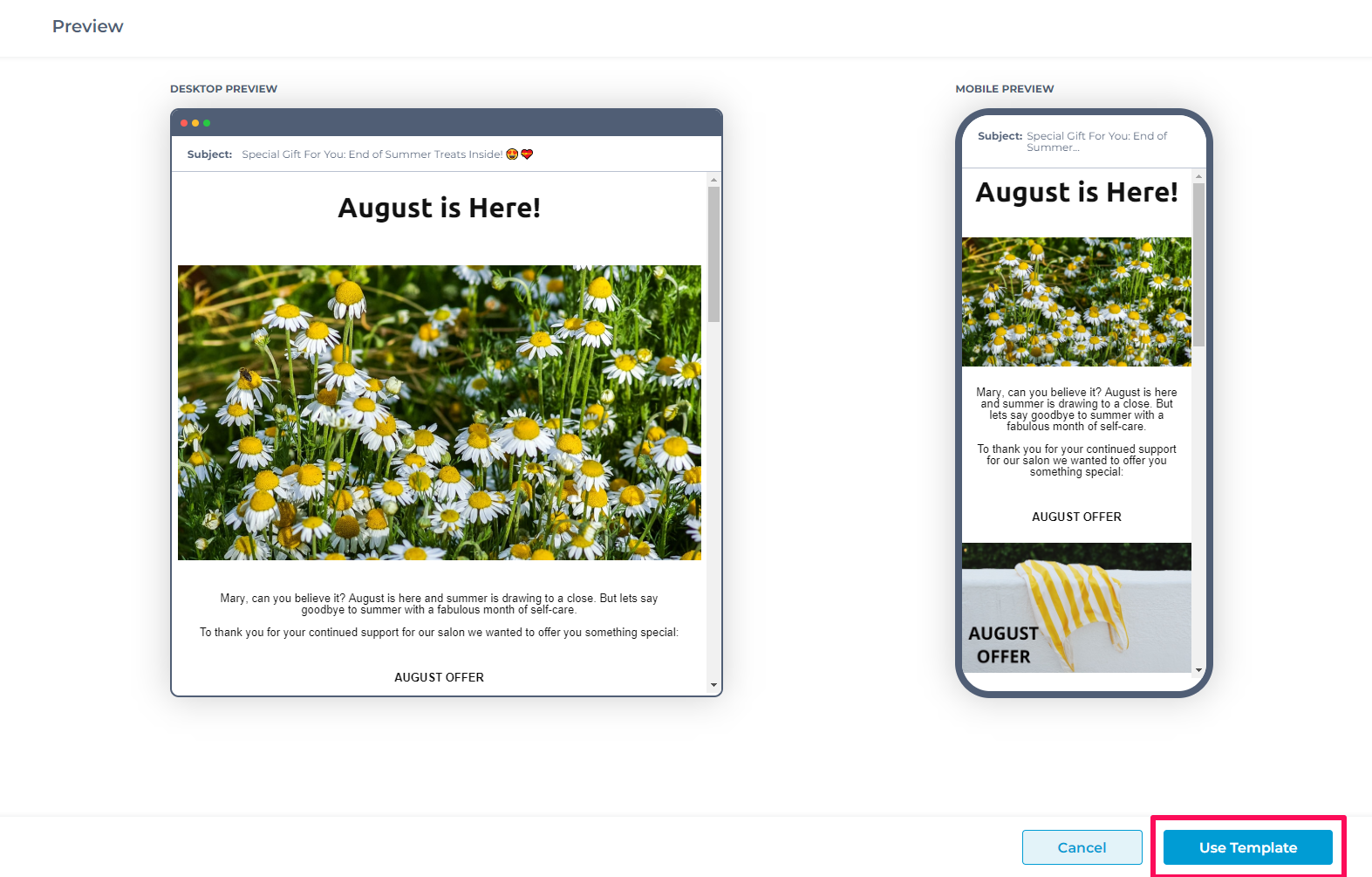 Add a new Image section by choosing an option from the side right panel.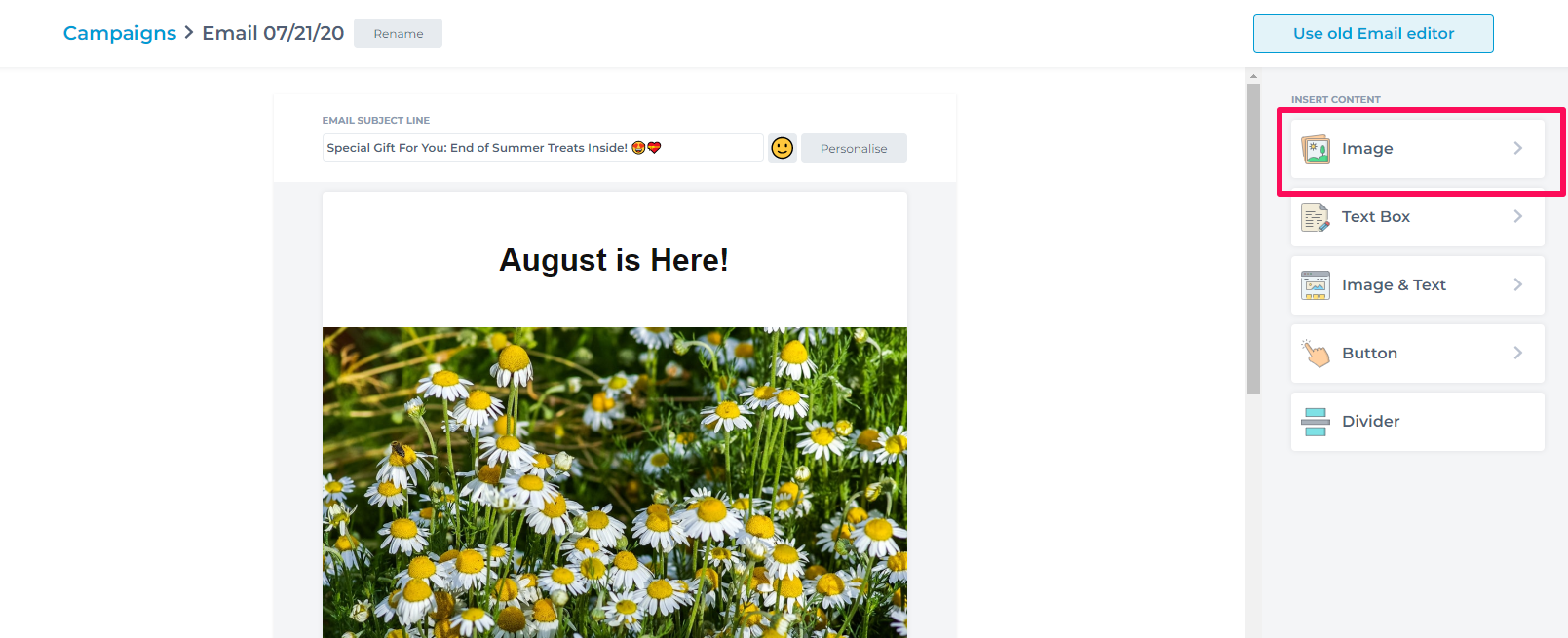 Choose which Image layout is preferred.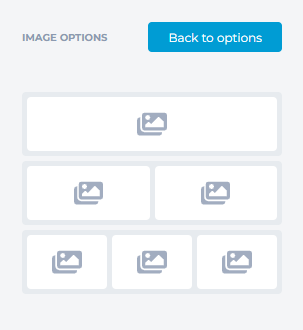 There is a library of Free Photos to use or upload My Photos from your computer. Search for an image using keywords. Click the image to Insert.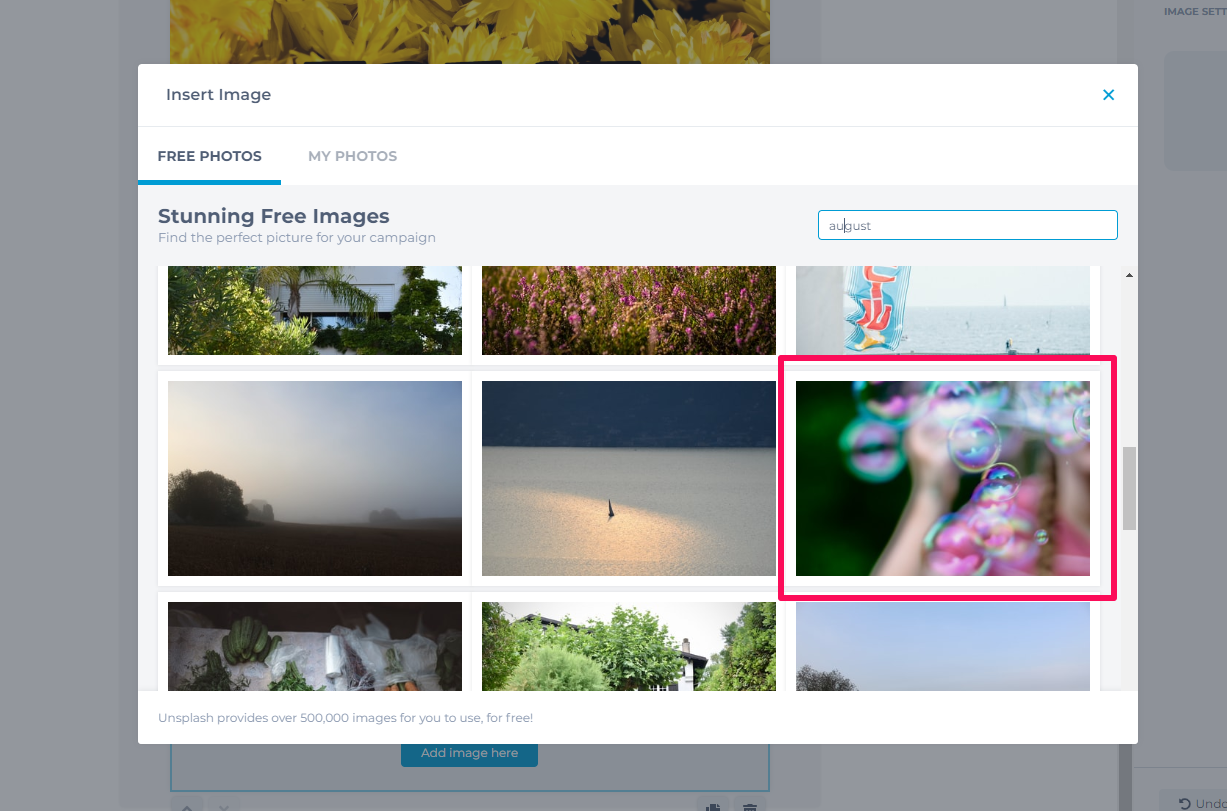 Once added to the email content, a side panel will have various editing options. The options are to replace the image, edit the size and spacing, align the image and hyperlink the image with a call to action. 
Note: When editing an image or content in the email, use the undo and redo options to the side for any changes reversed.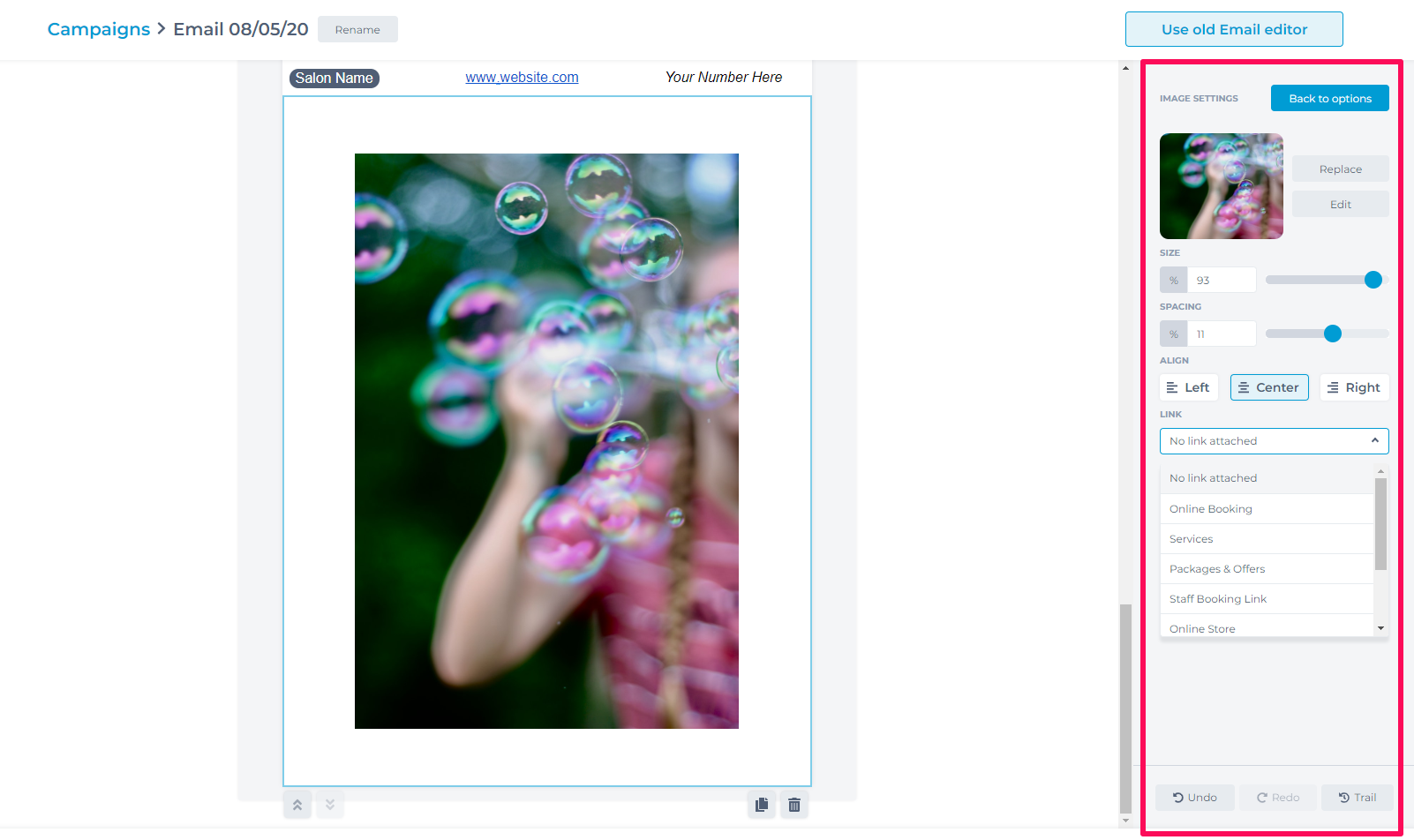 Continue on the next steps to send the email campaign once finished editing all images and content.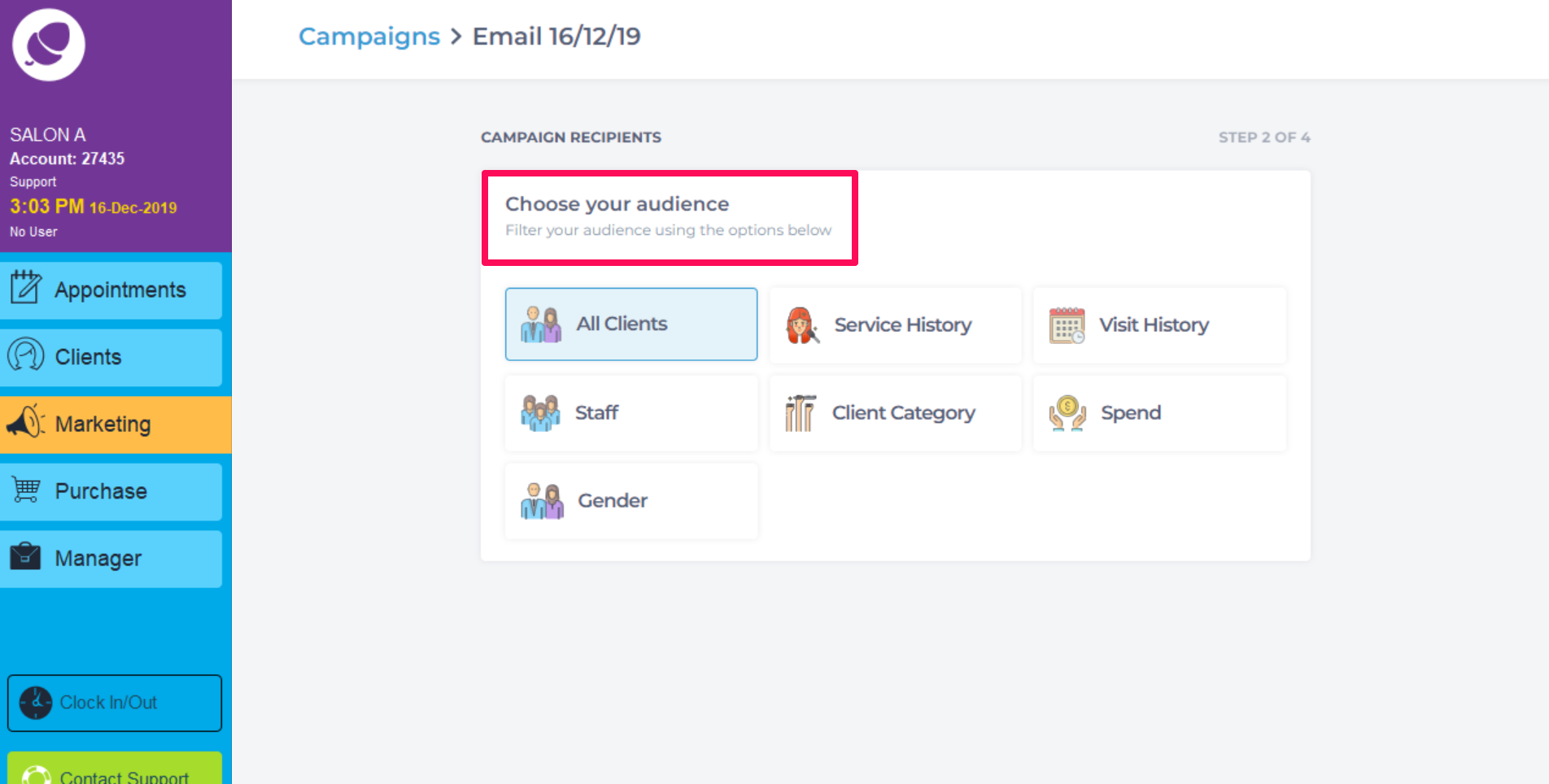 The system will load the number of clients with email addresses and those without. Toggle Add SMS to Yes. This switches on Fallback SMS, which will send a web link of your email content to clients without emails so to reach a wider audience.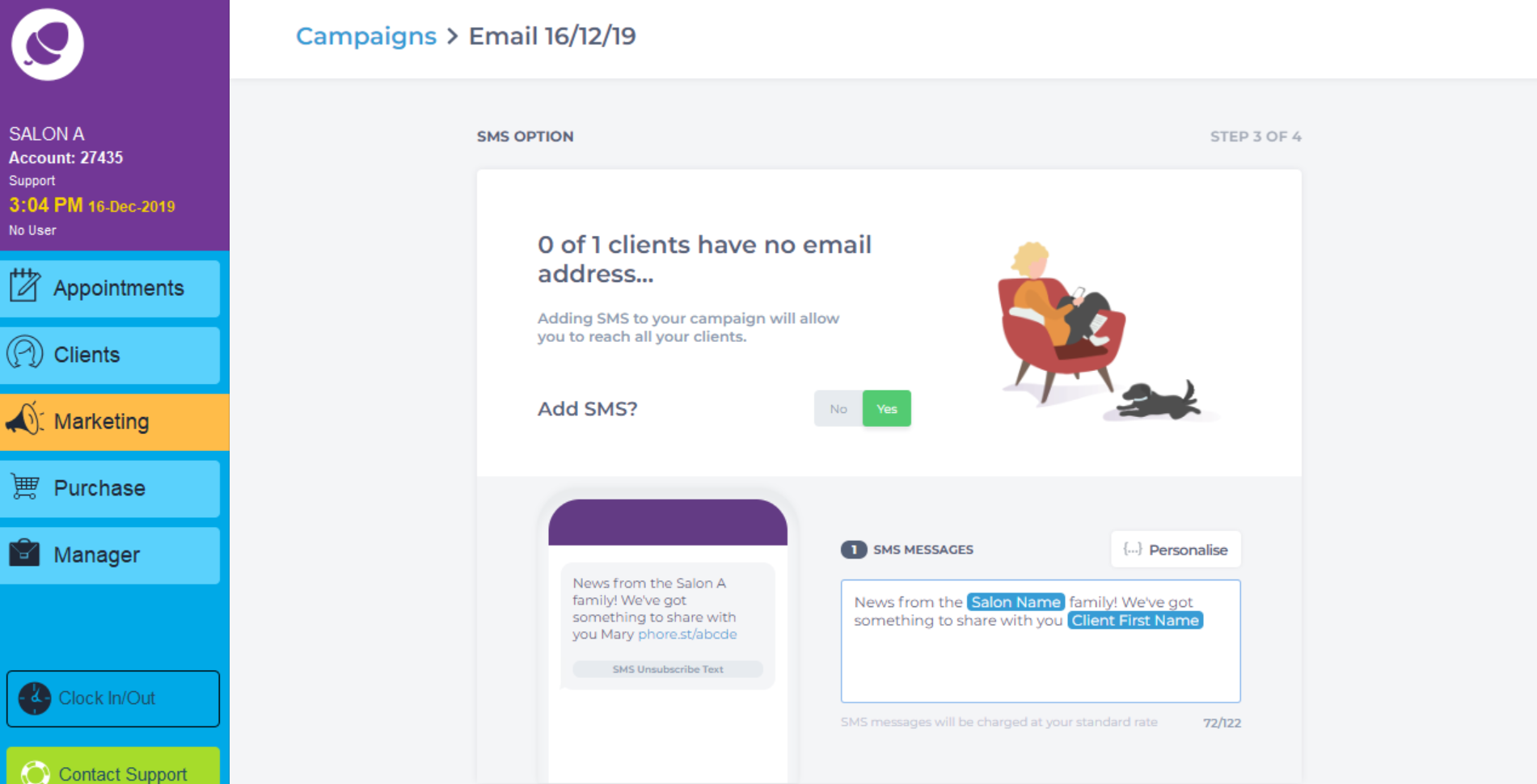 Schedule the email to go out at a certain date and time.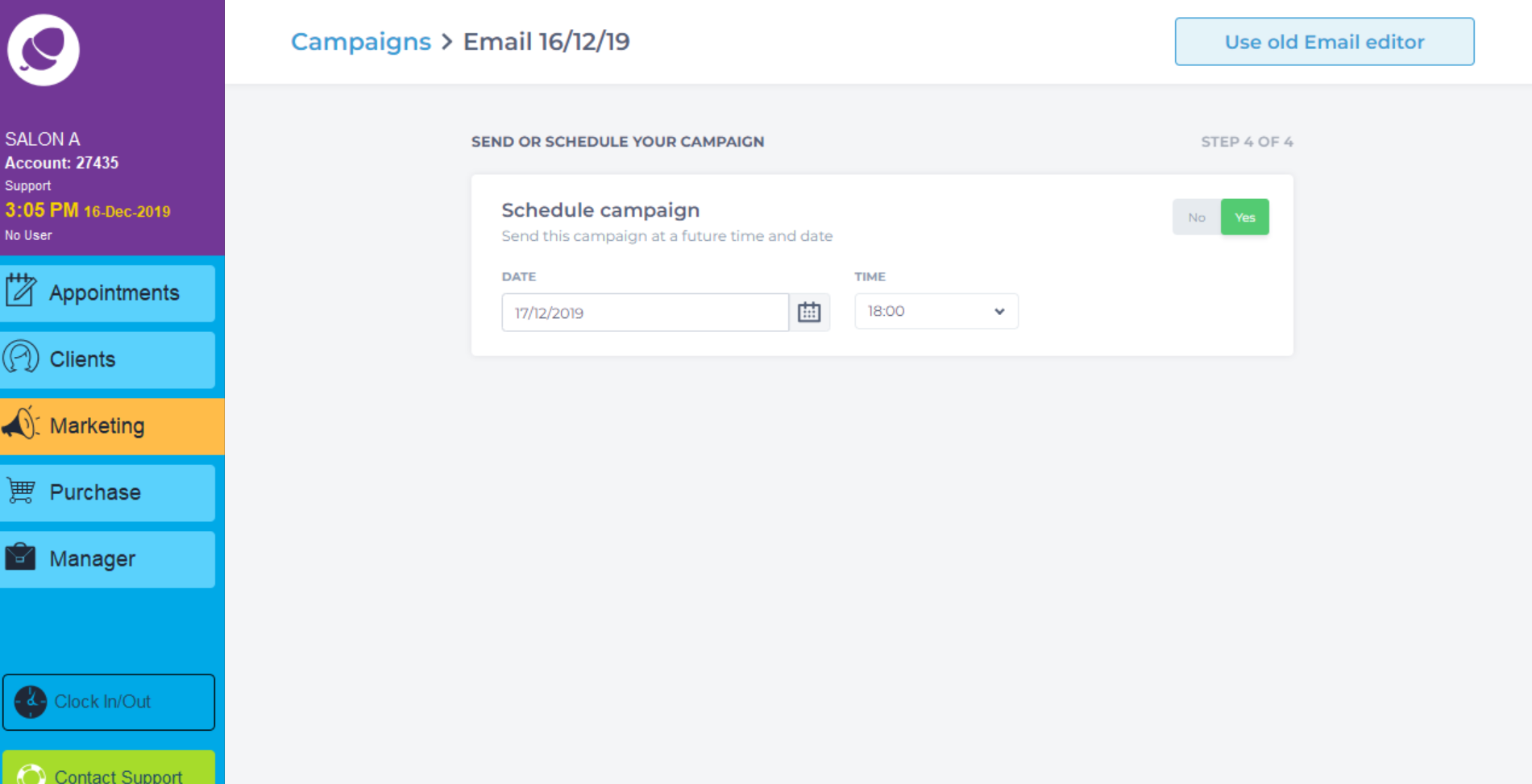 Click Send My Campaign to finish the email.